MOVIE REVIEW: The Post -- Spielberg, Hanks, Streep = GREAT
January 25, 2018
By: Kathy Rupert-Mathews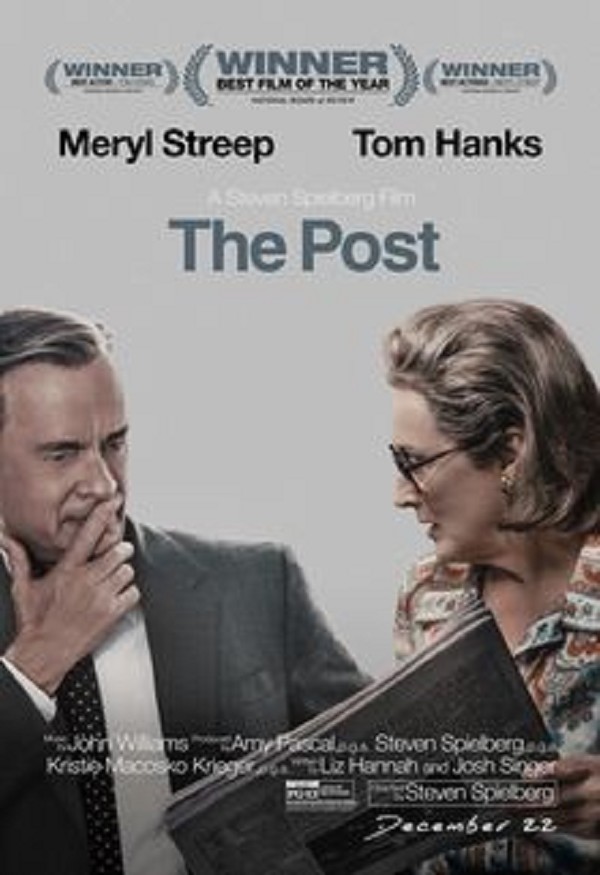 We saw "The Post" on Saturday. Excellent. Of course, I wouldn't expect anything less from a movie with Steven Spielberg directing, Meryl Streep as Kay Graham the owner of the Post and Tom Hanks as the Chief Editor Ben Bradlee.
Besides the stars, the supporting cast helped make the movie. Sarah Paulson as Tony Bradlee, Bob Odenkirk as Ben Bagdikian a reporter, Matthew Rhys as Daniel Ellsberg, and many more.
I remember The Pentagon Papers. They showed the involvement of our Government in Vietnam all the way back to Truman and how they felt it was an unwinnable war. I remember my mom showing respect for Kay Graham as a woman who stood up to the establishment and for Freedom of the Press. Looking at today's political climate makes this movie even more provocative.
The movie was well done. They tried for authenticity. In scenes involving the Pentagon Papers, Daniel Ellsberg's original documents were used as genuine props. In all of the scenes depicting President Nixon on the phone in the Oval Office, Nixon's actual voice is heard from White House tapes.
I enjoyed it a great deal. It made for some very interesting dinner conversation.
So go. Have fun. Eat popcorn.