Don Massnick to Lead Long Range Rotary Planning Session Tuesday
Dr. Marwan Wafa Explains Commonalities Between Islam, Christianity, Judaism
April 23, 2006
By: Dave Rogers
THIS WEEK'S PROGRAM:
Long range planning, with Don Massnick.
LAST WEEK:
Islam in Focus, Dr. Marwan Wafa, introduced by Anita Bowden, YWCA executive director.
UPCOMING PROGRAMS:
April 25, Long Range Planning ... Don Massnick
May 2, Gloria Woods on the affirmative action ballot question;
May 9, Tall Ship Challenge, Shirley Roberts;
May 16, David Eisler, president of Ferris State University;
May 23, Mike Avery, Outdoor Magazine host;
May 30, Sue Murphy, Bay City schools language program,
June 20, Gena Gates, membership meeting;
June 30, Rotary Foundation.



---
--- Advertisements ---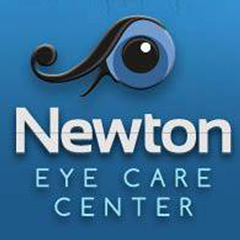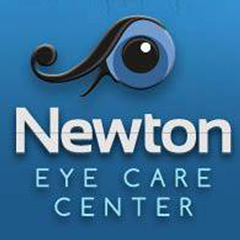 ---
---
CLUB NEWS
PROPOSED NEW MEMBER: Barb Dinauer, manager, First American Title Co., Bay City.

ROTARY YOUTH EXCHANGE OPPORTUNITIES: See Rob Monroe if you are interested in sponsoring a girl from Germany or a boy from Italy who will be attending Bangor Township Schools. You need not live in the Bangor district.

GOLF OUTING: Signup has started for the annual Rotary Open Golf Outing June 5, according to Brian Kay, chairman of the event. There will be a 12:30 p.m. shotgun start at the Bay City Country Club. cost is $115 per golfer. Sponsorships are available: $100 per hole, $200 practice green or driving range, $560 patron. Major sponsor is Bay Regional Medical Center and sponsor is Independent Bank.

CLEANUP DAY: Rob Clark is heading up a RiverWalk-RailTrail cleanup Saturday, April 29, 9 a.m. to 12 noon. "Stand up and be proud to be a Rotarian," he says. "It is more than just coming to lunch on Tuesdays."

STUDIO 23 HOME TOUR: See Jeff Yantz for tickets for the Studio 23 Downtown Bay City Home Tour Sunday, April 30.

PAUL HARRIS BIRTHDAY: Mike Stoner read some Paul Harris quotes in observance of the birthday of Rotary'sfounder, April 19, 1868. Examples: "This is a lovely world in which we live. It has been left to us to keep this snug little world of ours in decency and order."


---
LAST WEEK'S PROGRAM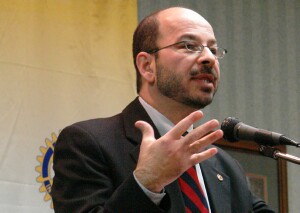 Dr. Marwan Wafa, introduced by Anita Bowden, executive director of the YWCA of Bay County, gave Rotarians some matter-of-fact answers to questions about Islam under the heading "a friendly note from your Muslim neighbor."

"Muslims, Christians and Jews have much in common," he said. "All worship the one God, Creator of the Universe. All consider themselves the spiritual heirs of Abraham. All pledge themselves to prayer, peace with justice, harmony, cooperation, compassion, charity, family responsibility, tolerance toward people of other faith traditions."

Dr. Wafa, dean of the college of business and management, Saginaw Valley State University, said there about 7-10 million Muslims in the United States while there are about 1.4 billion Muslims worldwide.

The current sectarian turmoil and the insurgency in Iraq is hard to understand and is not compatible with Islam, he said, noting that 2-3 million criminals were released from jails in the wake of the U.S. invasion.

"Muslims are committed to rules," he said. "Sadly, some people who say they are Muslims -- like some professed Christians or Jews -- grossly violate these rules and the rights of others. In doing so, they do not act as Muslims. It is erroneous to call them fundamentalists, a term unknown in Islam and used mostly in false stereotyping.

"Muslims are proud to be Americans. They wish to be good citizens and neighbors by practicing their commitment to tolerance, charity, hard work, cooperation, and interfaith activities for community betterment."###

---
--- Advertisements ---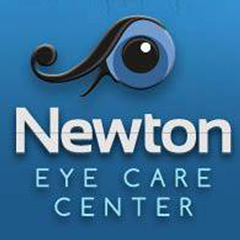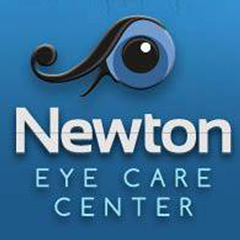 ---
---
RotaryBayCity.org Rotary Club of Bay City Web Site


eClub-One: Members with internet connections are encouragedto visit eClub-One monthly for a makeup. To get makeup credit you need to fill out the makeup form on that site. Print the acknowledgement for you receive and turn it in to receive credit. Be sure to enter our club's district number (6310) on that form.
Click this link to open eClubOne in a new window: www.rotaryeclubone.org.

The Bay City Rotary Club meets at Noon each Tuesday at the Lumber Barons resturant on the West Side.

Rotary Club of Bay City Web Site

District 6310 meeting schedule



0202 nd 02-16-2019