Wackerle & Wisniewski Fare Well at National Paddleball Doubles
75 Teams Battle at IM Building on the University of Michigan Campus
April 23, 2006
By: O. J. Cunningham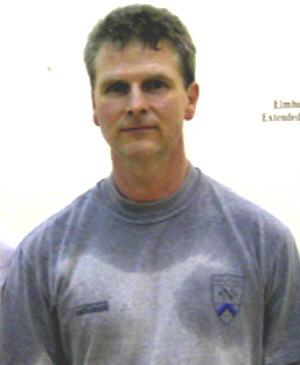 Mike Wisniewski
8 Singles, 2 Doubles NPA National Titles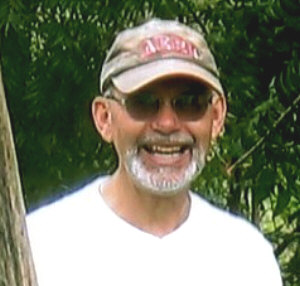 Randy Wackerle
10 NPA National Titles
Its been almost three years since Bay City's Mike Wisniewski has won a National Paddleball Association (NPA) Championship.
Wisniewski and (Los Angeles, California) doubles partner Mike Czabala (formerly of Bay City), came within one match of winning their third NPA National Doubles Title. In the top "Men's Open" division of the tournament, Kelly Gelhaus and Todd Entriken from San Diego, California defeated Mike Wisniewski and Mike Czabala in the finals 21-13, 21-14.
The 45th Annual (1962-2006) National NPA Doubles Tournament was held April 21-23 at the Intramural Building on the University of Michigan Campus. Seventy five teams competed for national titles in seven divisions.
Wisniewski and Czabala had previously teamed up in 1998 (Davison, MI) and again in 2002 (Bloomingdale, IL) to claim a pair of NPA Open Division Doubles Championships. In both years, Wisniewski-Czabala defeated the legendary Kalamazoo doubles team of Andy Kasalo-Andy Mitchell to claim the title.
Wisniewski is no stranger to NPA National Titles. Wisniewski has won eight (1989, 1991, 1993, 1994, 1996, 1998, 2002, 2003) NPA National
Singles
"Mens Open" Titles in addition to his two
Doubles
championships (1998, 2002) with Mike Czabala.
In the Golden Masters division (Age 55+), Bay City's Randy Wackerle and San Diego's Charlie Brumfield defeated the Ann Arbor pair of Jim Sterken and Jim Owens 21-13, 21-10 in the title match.
The win also gave Wackerle, a Bay County Sports Hall of Fame Inductee, his tenth NPA national paddleball title.
In other divisions, Bay City's
Chad Schwall
and Greg Badger, San Diego finished second in Men's Division "A."
Paul Chritz
and
Greg Keenan
(Bay City) reached the consolation finals in the Men's B division.
For more information on the National Paddleball Association, visit http://www.paddleball.org