Tall Ship Challenge to be Presented to Rotary by Shirley Roberts
"Don't Be Fooled" by Affirmative Action Initiative, Speakers Assert
May 7, 2006
By: Dave Rogers
THIS WEEK'S PROGRAM:
Tall Ship Challenge, with Shirley Roberts, executive director, Bay Area Convention and Visitors Bureau.
UPCOMING PROGRAMS:
May 9, Tall Ship Challenge, Shirley Roberts;
May 16, David Eisler, president of Ferris State University;
May 23, Mike Avery, Outdoor Magazine host;
May 30, Sue Murphy, Bay City schools language program,
June 20, Gena Gates, membership meeting;
June 30, Rotary Foundation.


---
---
--- Advertisements ---

---
---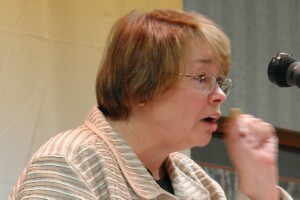 LAST WEEK'S PROGRAM: Affirmative Action, Anita Bowden, Gloria Woods.

The Affirmative Action initiative on the November ballot is opposed by both Gov. Jennifer Granholm and Republican challenger Dick DeVos and his wife, Betsy, former chair of the Michigan Republican Party.

Rotary speakers last week, Gloria Woods, former state president of the National Organization of Women (NOW)and Anita Bowden, executive director of the Bay County YWCA, gave their side of the controversial issue, stating that passage would "roll back progress for women, minorities and Michigan families."

"There is a big concern on the part of the Michigan Women's Commission about the Michigan Civil Rights Initiative, called Proposal 2, on the November ballot," said Mrs. Woods. "Don't go by face value because it is not about strengthening civil rights for citizens."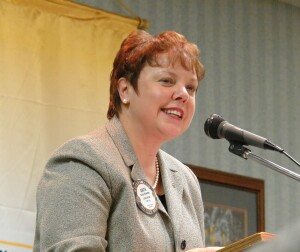 The speakers said a well-financed campaign is underway under direction of a California businessman, Ward Connerly. His sources of money for the campaign have thus far been secret "but in the past he has received his funding from a small group of ultra rich, ultra conservative individuals who are primarly from California."

"The California Amendment is a step backwards that will eliminate valuable programs that ensure women and racial/ethnic minorities have an opportunity to succeed," said Ms. Bowden.

According to the speakers, the amendment could eliminate programs that help women and minorities achieve pay and employment opportunity equity with men, fair housing and lending programs aimed at minorities and women, opportunities for women and minorities to get public contracts.

Information about the proposal is available at www.oneunitedmichigan.org.

UPCOMING PROGRAMS: May 16; David Eisler, president of Ferris State University; May 23: Mike Avery, host of Outdoor Magazine television program; May 30: Sue Murphy, Bay City schools Chinese language program; June 6 & 13, OPEN; June 20: Membership meeting, Gena Gates; June 27: Rotary Foundation. ###
---
---
--- Advertisements ---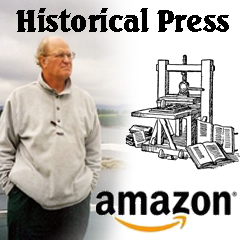 ---
---
RotaryBayCity.org Rotary Club of Bay City Web Site


eClub-One: Members with internet connections are encouragedto visit eClub-One monthly for a makeup. To get makeup credit you need to fill out the makeup form on that site. Print the acknowledgement for you receive and turn it in to receive credit. Be sure to enter our club's district number (6310) on that form.
Click this link to open eClubOne in a new window: www.rotaryeclubone.org.

The Bay City Rotary Club meets at Noon each Tuesday at the Lumber Barons resturant on the West Side.

Rotary Club of Bay City Web Site

District 6310 meeting schedule



0202 nd 03-18-2019