MORE STEM TRAINING? Advocacy Group Backs Scientists for Congress
June 3, 2018
By: Dave Rogers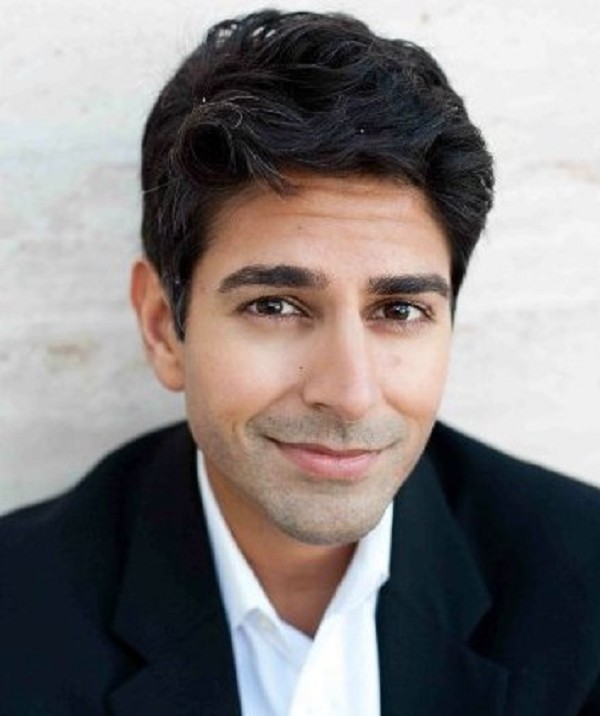 Suneel Gupta, a Congressional candidate in Michigan, wants to boost school funding for STEM education.
Candidates of all political stripes are lining up for the August primary election, among them a Detroit area scientist and lawyer who has a unique campaign goal: get more scientists in Congress and more STEM (Science, Technology, Engineering, and Mathematics) funding in schools.
As a nation, we aren't doing nearly enough to prepare our students for jobs in the STEM sector, says Michigan Congressional candidate Suneel Gupta, brother of Dr. Sanjay Gupta, national television personality.
Suneel Gupta is one of the hundreds of scientists running for Congress in the upcoming 2018 election, part of a movement called 314 Action.
Only one physicist and one chemist are currently in Congress, the organization asserts.
"Our economy continues to change, and we need to prepare our students and our workforce to succeed in the jobs of the 21st century," Gupta comments. "As a student of science, I'm passionate about giving our public schools a stronger foundation in science, technology, engineering and math (STEM)."
The magazine Education Week recently outlined STEM jobs in six career fields with relatively high pay that are in great demand for qualified workers. Some of those jobs do not require a bachelor's degree, including computer user support specialist, home health care aide, health technologist, industrial machinery mechanic, wind turbine service mechanic, industrial service mechanic, and automotive service technician/mechanic.
Gupta was born in Livonia and raised in Novi. He is one of five candidates running for the Democratic nomination in the 11th District. Michigan's 11th Congressional District is located in the southeastern region of the lower peninsula of Michigan and includes the portions of Oakland and Wayne counties.
In 1967, Gupta's mother, Damyanti (Rani) Gupta became the Ford Motor Company's first female engineer. A graduate of Oklahoma State University, Rani has been recognized by Time Magazine. She graduated first in her class from an engineering college in India.
With regard to education, Gupta said he will prevent for-profit charter schools from receiving a single dime of taxpayer money; reduce crushing student loan debt for parents and students; and empower every student to pursue higher education or community college and making it impossible to work full-time and still feel poor.
Six Republicans are running for the nomination to replace U.S. Rep. Dave Trott, of Birmingham, who is not running for re-election.
Gupta tells his story: "After studying computer programming at Schoolcraft College and the University of Michigan-Dearborn, I put my skills into action serving my state, our military, and disadvantaged communities around the country. I worked with the State of Michigan to track down deadbeat parents who refused to pay child support, and I helped the U.S. Navy improve their military operations.
"Later, I worked at Groupon, and then came up with the idea for a healthcare startup with my brother Dr. Sanjay Gupta called Rise, which partnered with First Lady Michelle Obama's White House initiative to deliver health coaching in low-income areas around the country. We created good-paying jobs and helped people dramatically improve their health.
Suneel has led and lectured on Entrepreneurship at the University of Michigan and has been named a Visiting Scholar at Harvard University. He holds an MBA from the Kellogg School of Management and a law degree from Northwestern Law School. He was sworn in by Justice Roberts to practice in front of the United States Supreme Court.
"But without a STEM education, that career would have been out of reach for me -- and it's still out of reach for too many students whose schools don't offer the educational opportunities they need," he said. I want to fight for more opportunities in STEM education in our public schools.
"As we continue to expand from a manufacturing economy that built the American middle class towards an economy full of high-skilled positions that require specialized educations, it's clear that our current strategy isn't cutting it."
Gupta has received the endorsement of 314 Action, a group committed to electing candidates with STEM backgrounds who will advocate for science-based solutions to major policy issues and resist attacks on science.
"We need a Congress that includes scientists and technologists -- people who know and understand the field -- to ensure everyone receives the education they need to obtain a good-paying job, and to ensure the people crafting technology regulations understand the industries they're regulating.