Tuesday - Rotary Meeting
---
Rotarians Given Preview of Tall Ship Celebration 2006
May 13, 2006
By: Stephen Kent
THIS WEEK'S PROGRAM:
David Eisler, president of Ferris State University;
UPCOMING PROGRAMS:
May 23, Mike Avery, Outdoor Magazine host;
May 30, Sue Murphy, Bay City schools language program
---
CLUB NEWS

Pinconning Club Update: The District Governor will soon submit paperwork to Rotary International to begin the process of chartering a club in Pinconning. In order to submit this paperwork, the BayCity and Gladwin clubs are required to formally vote to be sponsors of a new club if and when it is actually chartered. The Bay City club took that vote and approved the action at last Tuesday's meeting. This action says that our club will take the new club under our wing for two years after its charter is approved. We will assist with scheduling programs and basicaclly overseeing the start up of the new club.

At this time Pinconning is considered a "provisional" club with the goal of becoming a fully chartered club within a year. They will meet at noon on the second Thursday of the month (which will not conflict with sponsoring club meetings). By September they hope to move to meeting twice a month. To be a chartered club they must meet weekly.

---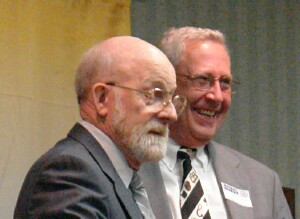 Dr. Floyd "Bud" Stevens Named Paul HarrisFellowHarry Farris presented former Rotarian and cub President Bud Stevens with a Paul Harris Fellowship for his service to the community. Dr. Stevens practiced in Auburn from 1964 to 1996. After retiring, he became head of the Family Practice Residency program at Bay Medical and also serves as directory of the Helen M. Nickless Volunteer Clinic in Essexville.Today Paul Harris Fellowships are thought of as an award given in appreciation of a $1,000 donation to the Rotary Foundation. Farris explained that originally the Paul Harris award could only be bestowed by clubs to honor outstanding community service and other achievements. The presentation to Dr. Stevens continues that tradition.

---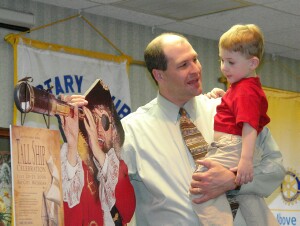 LAST WEEK'S PROGRAM: Tall Ship Celebration 2006
It's almost time for the Tall Ships to return to downtown Bay City July 20 through 23. This will be Bay City'sthird Tall Ship event, the first being in 2001 and the second in 2003. Member Shirley Roberts, head of the Convention and Visitor's Bureau updated the club on the status of the event and it's impact on the community.

The event is one of thelargest undertakings by the community. Hundreds of volunteers, almost all civic clubs and organizations, and many very important financial sponsors come out to make the event a success.

Visitors to the event come from all over the region. Review of local hotel records show that over 20% of the visitors come from the Detroit area. another 17% are from Flint, Saginaw and the Tri-Cities.

Eleven ships are expected to be open for tours this year. Two additional ships, Bay City's Appledore and Chicago's Windy II will offer sailing excursions.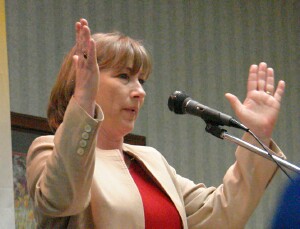 The budget for the event is $576,250. Of that, $300,000 is expected to come from admissions. Another $250,000 will come from sponsors. Major sponsors will donate between $12,500 and $50,000 each.

The largest expense is $168,800 in appearance fees paid to the ships. The ships are part of the American Sail Training Association and these fees are a major source of income in their budget.

The second largest part of the budget is $107,000 in marketing and advertising. During the last visit in 2003, Chicago received a marketing grant of $100,000 and a large portion of that money was targeted on Detroit. This year Bay City is the only official ASTA Great Lakes port. The event has received a $30,000 Michigan Arts Grant which will be used for marketing.

A significant new budget item this year is some $50,000 allocated for city services. In the past, the city received 50 cents per ticket to cover services. In light of tight budgets, the city now plans to charge for out of pocket expenses.

Many organizations from the Library to the Historic Museum, to State Theater have planned entertainment and educational events for this year's celebration. The high point will be a Bay Arts Council sponsored concert by REO Speedwagon.

For more information, visit www.TallShipCelebration.com.


---
---
--- Advertisements ---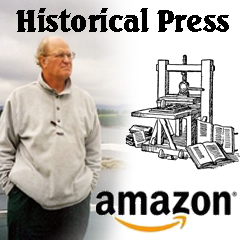 ---
---
RotaryBayCity.org Rotary Club of Bay City Web Site


eClub-One: Members with internet connections are encouragedto visit eClub-One monthly for a makeup. To get makeup credit you need to fill out the makeup form on that site. Print the acknowledgement for you receive and turn it in to receive credit. Be sure to enter our club's district number (6310) on that form.
Click this link to open eClubOne in a new window: www.rotaryeclubone.org.

The Bay City Rotary Club meets at Noon each Tuesday at the Lumber Barons resturant on the West Side.

Rotary Club of Bay City Web Site

District 6310 meeting schedule



0202 nd 03-22-2019