STEM PATHWAYS: Local Group Links to New Federal Training Initiative
Debt-Free Training for High Tech Jobs Goal of Program
February 7, 2019
By: Dave Rogers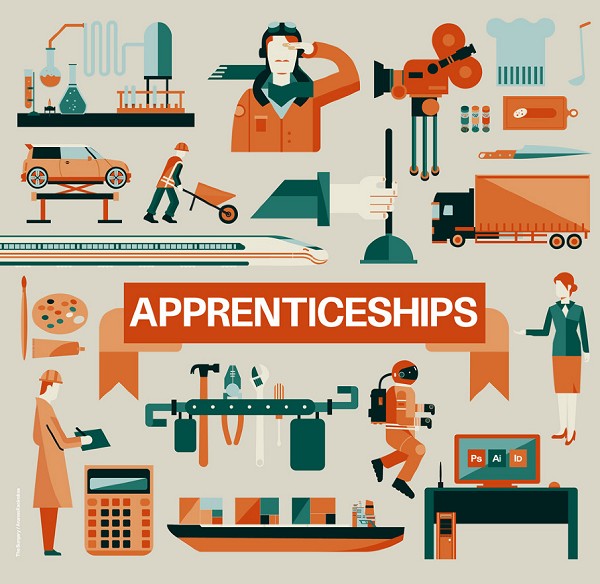 How can a young person gain training for a well-paying job without ending up deep in debt?
Apprenticeship!
Some training programs offered locally cost $18,000 to $24,000 a year.
However, a new federal program offers students a debt-free way to training.
Pathways to STEM Apprenticeships, a U.S. Department of Education initiative that kicked off last year, is gaining traction in many states and a local group, School-to-Work Pathways, is working with employers and some local schools connecting it to the mid-Michigan area.
In collaboration with the Michigan Department of Talent and Economic Development, the local group was named the STEM Pre-Apprenticeship Center. Board members include Dr. George Corser, Assistant Professor of Computer Science at Saginaw Valey State University; Dr. Tim E. Eckstein, head of occupational medicine at Covenant Health Care; Dee Dee Wacksman, longtime Delta College board member, Kenneth R. Peterson, former human resources director for the Dow Chemical Company, Bay County and Dart Container Corp.; and M. D. Barron-Rogers, former president of the Bay County Board of Realtors.
Working with Bay Future, Inc., and other employer groups and companies, the group is seeking grant and other funding for the program, designed to revitalize and upgrade the local workforce, especially unemployed and out of school youth under age 22.
The local school/industry group aims to link to Pathways to STEM Apprenticeships, a U.S. Department of Education initiative.
Program sponsors sometimes pay the cost of classroom instruction, as well as wages for part-time work. Therefore, apprentices can incur little to no debt, making an apprenticeship an attractive career preparation alternative at a time when many college students are graduating deeply in debt.
States an official with the U.S. Department of Education: "The average income for a worker who has created an apprenticeship program is $68,000 a year according to December 2017 Labor Department Data.
"Unlike in Europe, the apprenticeship system in the United States does not have strong connections to high schools, including high school CTE programs and serves very few individuals under the age of 25. Through the Pathways to STEM Apprenticeship Grants, we think the change of pattern in participating states.
"The Department views apprenticeship as an important and viable post-secondary option. By combining paid on the job learning with related CT instruction in the classroom and apprenticeship offers individuals that opportunity to earn money as they learn and to prepare for jobs that paid wages that can support a family."
Competency-based apprenticeship means an apprenticeship program that enables apprentices to progress through and complete the program by demonstrating mastery of the knowledge and skills taught in the program, rather than complete a minimum number of work or instructional hours.
The comprehensive strategy must be designed to give employers a leadership role in designing, expanding, and implementing the strategy and adjust barriers to participation for special populations.
The purpose of this opportunity is to support state efforts to expand and improve the transition of high school CTE students to both secondary education and employment through apprenticeships in STEM fields, including computer science, that begin during high school.
###