Copper Cup Hockey Tournament At Bay Ice Arena This Weekend
March 29-March 31
March 27, 2019
By: O. J. Cunningham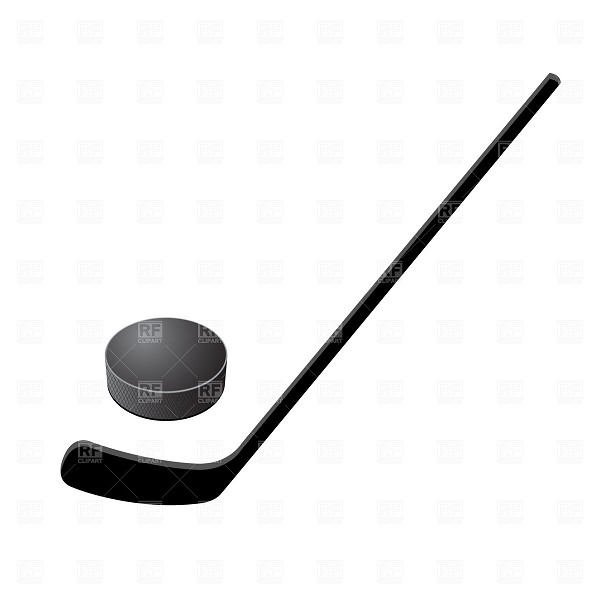 The Bay County Civic Arena will be hosting the 2019 Copper Cup Hockey Tournament from Friday, March 29th through Sunday, March 31st. The Copper Cup Hockey Tournament is comprised of teams of law enforcement, corrections, fire, first responder personnel or military hockey players only. The Bay County Civic Arena would like to invite you to watch out some of the games and cheer our first responders and military hockey players on!
The proceeds from this tournament benefit the Law Enforcement Torch Run (LETR) for Special Olympics Michigan. LETR raises money and awareness for Special Olympics so over 23,000 special athletes can compete in a variety of events at no cost to them or their families. There will be a raffle and auction to raise additional revenue for the cause. Donations will also be accepted at the tournament. For more information regarding Special Olympics and the Law Enforcement Torch Run check out: www.somi.org.
Public Skate will still be available on Saturday, March 30th from 2:30-3:50pm and 7:00 ? 8:20pm as well as Sunday, March 31st from 2:30-3:50pm.
The Bay County Civic Arena is located at 4321 Shrestha Drive, Bay City, Michigan 48706.
2019 Copper Cup Sponsors are: Baker Industries, INC., Tri-City Brewing Company, William A. Kibbe & Associates, INC., E.W. Smith Insurance Agency, Animal Health Associates, Lifetime Orthodontics, Friske Maintenance Group, Rotary Club of Livonia AM, Saginaw Spirit Hockey Club, Zephyr Fuel, Fabiano Brothers, Stage Coach Market Liquor, Detroit Lions and Detroit Redwings.
For more information on the Copper Cup Hockey Tournament, please visit: http://www.coppercuphockey.com/.
Friday, March 29th
5:30 - 6:20PM Michigan Warriors Great Lakes Bay Region Vs. Midland County Sheriffs Office
6:00 - 6:50PM Toledo Fire Vs. Michigan Police Hockey Task Force
6:30 - 7:20PM Poured Brick Walls Vs. Detroit Police Department
7:00 - 7:50PM MSP Integrity Vs. Oakland County Sheriffs
7:30 - 8:20PM MSP Courtesy Vs. Misfits
8:00 - 8:50PM MSP Excellence Vs. Toledo Fire
8:30 - 9:20PM Leatherhead Vs. United Enforcers
9:00 - 9:50PM Michigan Police Hockey Task Force Vs. MSP Integrity
9:30 - 10:20PM Poured Brick Walls Vs. MDOC Black Knights
10:00 - 10:50PM Oakland County Sheriffs Vs. MSP Excellence
Saturday, March 30th
9:00 - 09:50AM Toledo Fire Vs. MSP Excellence
9:30 - 10:20AM Midland Vs. Misfits
10:00 - 10:50AM Michigan Police Hockey Task Force Vs. Oakland County Sheriffs
10:30 - 11:20AM MSP Courtesy Vs. Leatherheads
11:00 - 11:50AM United Enforcers Vs. Michigan Warriors Great Lakes Bay Region
11:30 - 12:20PM Detroit Police Department Vs. MDOC Black Knights
12:00 - 12:50PM MSP Integrity Vs. MSP Excellence
4:00 - 4:50PM Toledo Fire Vs. Oakland County Sheiffs
4:30 - 5:20PM C2 Vs. C9
5:00 - 5:50PM C5 Vs. C6
5:30 - 6:20PM Michigan Police Hockey Task Force Vs. MSP Integrity
6:00 - 6:50PM C3 Vs. C8
6:30 - 7:20PM C4 Vs. C7
7:30- 8:20PM C1 Vs. MSP Excellence (Optional Game)
Sunday, March 31st
9:00 - 9:50AM C3 Vs. C4
9:30 - 10:20AM C1 vs. C5
10:00 - 10:50AM B2 Vs. B3 1030: - 11:20AM Winner C3/C4 Vs. C2
11:00 - 11:50AM A Championship
12:00 - 12:50PM B Championship
1:00 - 1:50PM C Championship