MOVIE REVIEW: "Just Mercy" ... You Will Shed Tears, or at Least You Should
February 2, 2020
By: Kathy Rupert-Mathews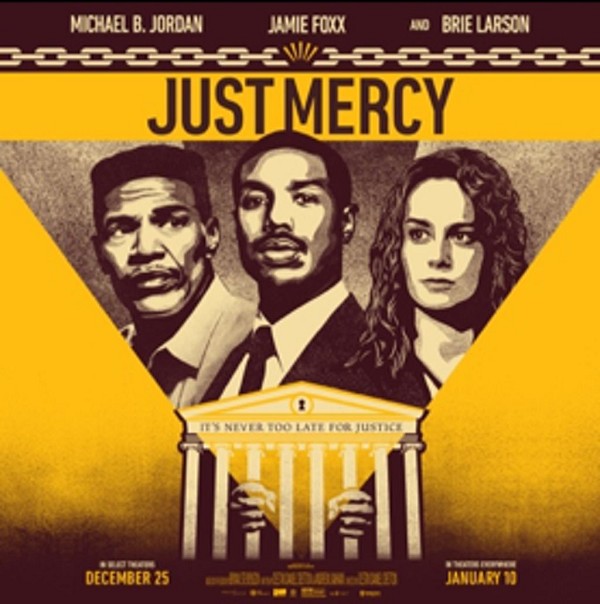 We just saw "Just Mercy."
What an excellent, emotional movie. You will shed tears, or at least you should.
It is closely based on a true story. Bryan Stevenson, played by Michael B. Jordan, is a graduate of Harvard Law School. As an intern, he was moved by working with death row inmates.
Upon graduation, he received a grant to start the Equal Justice Initiative. He goes to Alabama to start the EJI. He gets a few death row clients, a legal aid, played by Brie Larson, and a great deal of pushback from the community when he takes on a local case. The case involves Walter McMillian, played by Jamie Foxx.
McMillian was railroaded into a conviction of murdering a local white woman. The acting is fantastic. The story is even more impassioned because you know it's true.
Stay through the end so you can see the real people portrayed and what happened to them after the time this movie takes place.
Please go. Have fun. Eat popcorn.