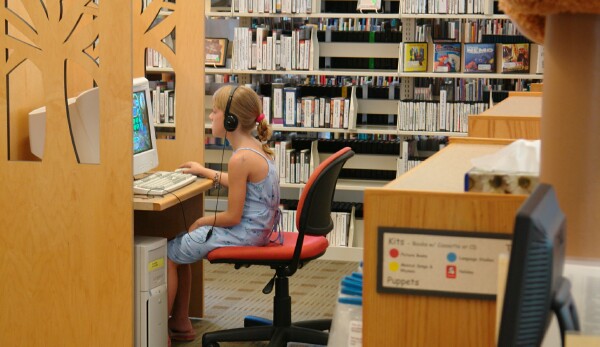 Library Essential to Economic Development of Bay Area
New business essential to community and strong libraries attract business!
August 20, 2006
By: Stephen Kent
There have been many letters to the editor of the local Bay City Times which complain about high taxes, wasted tax dollars, poor management by elected leaders, and just plain incompetence. These complaints are directed at the library system and used to justify a vote again the operating millage. Trying to put this on the shoulders of the library system is not only ill directed anger, it's counter productive.
Taxes are essential to maintain services. We all know that. The tax base is dependent on property owners. Bay City's population is both shrinking and aging. Things are going to get worse if new business does not come to the area and create new jobs and new tax payers.
So what does that have to do with the Library? Simple. Business looks for a vibrant community when searching for a new home. Seeing a citizenry which votes down their library sends entirely the wrong message.
I attended a meeting last week with a large group of community and business leaders. An executive from one of the area's largest employers was at my table. When the subject of the library came up that person shook her head and said "Frankly, I can't see us continuing to invest in this city when we look at that type of response to something as important and essential as the public library". A chill passed over the entire table as we realized how damaging that statement might be.
Bay City simply cannot abandon the library. We have one of the most successful, and most used, library systems in the entire state. It's a jewell of the community. It is essential that the citizens come out to vote in the next election and that they pass the millage.
If you're unhappy, go after the politicians. Don't punish the library. They're on our side!