Dr. Roger Pajak describes the turmoil in the Middle East in a presentation to the Rotary Club of Bay City last Tuesday.
---
Ten Minute Rotarians on Tap Tuesday at Rotary Club of Bay City
Conflict Between Israelis and Hezbollah "No Win" Situation: Mideast Expert
September 4, 2006
By: Dave Rogers
UPCOMING PROGRAMS:
Sept. 5: 10 Minute Rotarian


Sept. 12: Brian McCarty and Dennis Ouillette, Mid-Michigan Medical Center, "Gamma Knife" brain surgery.


---

Rob Monroe is looking for a family to host Guido, our exchange student from Rome.

Wes Timm bestowed another Paul Harris fellowship on a fellow Rotarian, presenting the honor to Jeffrey Weenink.

Dictionaries have arrived and are ready for distribution. Please see Chuck Cusick if you can help.

---
LAST WEEK: Dr. Roger Pajak speaks on the Middle East.

Did any side win the recent highly publicized military dust-up involving Israel and Lebanon?

Not really, says Dr. Roger Pajak, Bay City native and Mideast intelligence expert.

Dr. Pajak is a senior adviser to the U.S. intelligence community. His last position was as the National Counterintelligence Officer for Russia and the Middle East in the Office of the National Counterintelligence Executive (NCIX).

Among his many posts, he was Visiting Professor of Strategy at the Naval War College, 1988-89, adjunct fellow with the Center for Strategic and International Studies, adjunct professor at the University of Virginia and visiting lecturer at the Defense Intelligence College. He was a Fulbright Scholar in Bulgaria, 2001-2001 and is a colonel in Military Intelligence in the U.S. Army Reserve. A native of Bay City and graduate of St. Stanislaus High School, he earned a bachelor's degree from Michigan State University, a masters from Harvard University and a doctoral degree from American University.

Dr. Pajak took a short break from his inside the Beltway think tank employment with the U.S. intelligence community to share insights last Tuesday with the Rotary Club of Bay City.

If the measure of success of a program is the number of questions it generates, Dr. Pajak's presentation was a winner as it continued long after the normal time to sound the bell.

Rotarians are intensely interested in foreign affairs, equal to that exhibited by graduate seminars Dr. Pajak participated in Monday at Michigan State University, he said.

"The Iranians say the Shiite radical movement won and the Israelis claim they won," said Dr. Pajak. "There was no winner and there was tremendous destruction and about 800 deaths in Lebanon."

"Hezbollah was bruised and battered and considered it a victory since they did not lose and were not annihilated," he said. "But at the same time Israel lost a lot of credibility and respect because of the civilian casualties."



---
--- Advertisements ---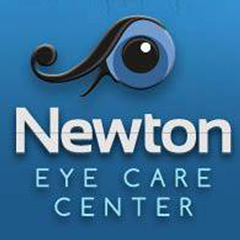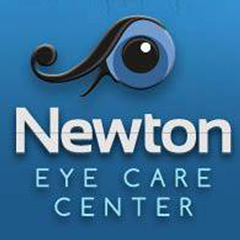 ---


Dr. Pajak pins his hopes on the moderates in Egypt, Jordan and Saudi Arabia to control the Shiite radicals. "Sectarian governments are very concerned about the increasing influence of the radical Shiites," he commented. Dr. Pajak called the moderates "stalwart United States allies who are faced with a serious problem in supporting the U.S."

He looks for a "brokered, even-handed peace, stating: "My hope is that perhaps the Middle East peace process can be regenerated." While the administration of President Bill Clinton brokered such a peace process, the Bush Administration has taken a "hands-off" approach and the process has languished, he said.

At the root of the situation is the Arab feeling that the Israelis are occupying part of their homeland. "And the Israelis are not about to give up," he said.

In summary, Dr. Pajak proclaimed the Middle East "a seething morass with a lot of unpredictable issues that have the potential to be explosive." These fundamental issues need to be addressed, he concluded.

In response to a question about Iraq, Dr. Pajak said: "The U.S. is at a critical juncture with no easy way out of the quagmire. "We've taken the top off the hornet's nest and this is not helping the U.S. cause," he said. In response to a Rotarians question about whether we are losing, Dr. Pajak said: "One could argue that, but right now out prime motivation is survival."###

---
RotaryBayCity.org Rotary Club of Bay City Web Site


eClub-One: Members with internet connections are encouragedto visit eClub-One monthly for a makeup. To get makeup credit you need to fill out the makeup form on that site. Print the acknowledgement for you receive and turn it in to receive credit. Be sure to enter our club's district number (6310) on that form.
Click this link to open eClubOne in a new window: www.rotaryeclubone.org.

The Bay City Rotary Club meets at Noon each Tuesday at the Lumber Barons resturant on the West Side.

Rotary Club of Bay City Web Site

District 6310 meeting schedule



0202 nd 02-16-2019