Salvation Army Adult Rehabilitation Program Topic for Day.
October 21, 2006
By: Stephen Kent
PROGRAM THIS WEEK:
Club Announcements
Hratch Basmadjian presented a
Paul Harris Plus
to member
Connie Schweitzer
. Thanks Connie, we're all proud of you and all the Paul Harris Fellows in the club.
Connie will be the district's Group Study Exchange team leader to West Africa this year. Connie reminded the club that applications are still open but the deadline is fast approaching. Young professionals between the ages of 25 and 40, who are not Rotarians, are eligible to apply.
President Gena Gates reported on the international water project our club participated in. Our $5,000 was part of $150,000 raised in the district. That will be matched by Rotary International to bring the amount to $300,000. This illustrates the power of combining small donations to come up with some significant money. To date over a 3,000 water filters have been installed. A thousand of those in the last six months alone.
Congratulations to Anne Trahan who recently entered a professional photographer competition and took 1st place... and 2nd place... and best in show. Good job Anne!
---
Member Mike Myers of the Salvation Army introduced the days speaker, Jack Zamudio, Administrator of the Salvation Army's Flint Adult Rehabilitation Center. The center serves as many as 122 men from all walks of life who have drug, alcohol, anger management problems. Anyone is welcome to the program which teaches a Christ based life change to help the men overcome their problems.
The program is a private venture totally funded by the Salvation Army and nine Thrift Stores in Michigan. Another store is scheduled to open soon in Lansing. The stores provide affordable goods to their customers but also provide employment for men in the rehab programs.
The program emphasises work therapy. Men rise at 5:00 am and are involved in work, classes, or programs until 9:00 pm. Where most public programs and insurance funded programs treat clients for 7 to 14 days, the Salvation Army program takes men for six months.
The center offers a full range of services. Partnering with local health care establishments provides on site hospital staff two days a week to provide care, blood tests, and other services.
Following his talk, Zamudio introduced his associate Eric Douglas. Douglas told his story of a transition from "a very wicked man" to one who is fully involved in the center, is a Sergeant Major in the Salvation Army and plans to make it a career.
Douglas said he is a different man. Not long ago he would never have been able to stand before a group of people and speak. Today he found himself speaking before 70 business men and women of the Rotary Club.
When he came to the Rehab Center in 2004 "I couldn't trust myself. My family couldn't trust me. I was a wicked man. My friends and family were ashamed of me." The men at the center accepted him and turned his life around.
When asked if the centers accept only men, Zamudio said that is true. Frankly they'd like to provide services to women but there are significant obstacles such as day care and other children's issues. Efforts are being made, however, and the hope is to start offering services to women.
---
--- Advertisements ---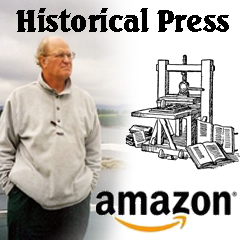 ---
---
RotaryBayCity.org Rotary Club of Bay City Web Site
eClub-One
: Members with internet connections are encouragedto visit eClub-One monthly for a makeup. To get makeup credit you need to fill out the makeup form on that site. Print the acknowledgement for you receive and turn it in to receive credit. Be sure to enter our club's district number (
6310
) on that form.
Click this link to open eClubOne in a new window:
www.rotaryeclubone.org
.
The Bay City Rotary Club meets at Noon each Tuesday at the Lumber Barons resturant on the West Side.
Rotary Club of Bay City Web Site
District 6310 meeting schedule