Club Visits The Lumber Barons Restaurant
Options considered for new meeting place
November 14, 2006
By: Stephen Kent
---
Visit RotaryBayCity.org, web site of the Rotary Club of Bay City, Michigan
CLUB ANNOUNCEMENTS
District Committee Openings: Membership Development, Public Relations


Club Web site committee reports that the Club's new site is beginning to take shape. Ideas and comments are welcome! Visit our new web site and pass along suggestions to Stephen Kent or Gena Gates: www.RotaryBayCity.org


Public Relations Committee for the club will be chaired by Fred Hollister.


Golf Outing Committee looking for a co-chair to assist Brian Kay then move into the chair in a year or so.


Vocational Days Committee is planning this year's event and needs companies to host students. Contact Ralph Knopp.


Group Study Exchange team is coming together. Thanks to the Bay City Times for their recent coverage.


Grant of $1,000 ratified by the board for a district program, with Rotary International support, going to India.


Shirley Roberts reported that Bay City has again been named Tall Ships Port of the Year by the American Sail Training Association. She thanked the many club members who assisted with the event.


NEWEST ROTARIANS: Kevin Ayala, Kelly Frick, Sarah Delehanty.


PROPOSED NEW MEMBERS: Kathy Dwyer, Jennifer Carroll.

---
Upcoming Meetings
November 21, 2006 Back at the Quality Inn.


December 26, 2006 NO MEETING the day after Christmas. Happy Holidays!



---
--- Advertisements ---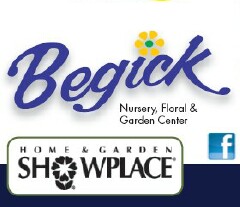 ---
---
Last Weeks program - November 14, 2006 - Luncheon at Lumber Barons Restaurant
On November 14 the club met at the Lumber Barons restaurant and brew pub on the West side. The program committee is planning two off site meetings each year which will include tours of interesting places in the community.

The Lumber Barons was chosen for this meeting, and the board meeting which was held at 11:00 before the regular meeting, was also intended to give the club a chance to evaluate this establishment as a new meeting place. General comments were favorable. Parking is good, the location is convenient, and the food was great. The room may present some challenges for the program considering the pillars in the room and the lighting.


Following the regular meeting the day's program consisted of a tour of the facility which started with a visit to the beer brewery. The brew master gave a short course on the art of brewing and answered questions. The group then moved to the bar area for a beer tasting.

The tour moved to the main floor kitchen facility. The restaurant has the advantages of two full kitchens so that events in the upstairs dining room can be catered without impacting regular operations going on downstairs.


The tour concluded in the Stables Cigar Bar in the lower level at the back of the building. The former owners, Hereford and Hops, built the stables to house their draft horses. Lumber Barons converted the actual stables into a unique set of semi-private rooms and the overall area into an intriguing bar setting.


---
RotaryBayCity.org Rotary Club of Bay City Web Site


eClub-One: Members with internet connections are encouragedto visit eClub-One monthly for a makeup. To get makeup credit you need to fill out the makeup form on that site. Print the acknowledgement for you receive and turn it in to receive credit. Be sure to enter our club's district number (6310) on that form.
Click this link to open eClubOne in a new window: www.rotaryeclubone.org.

The Bay City Rotary Club meets at Noon each Tuesday at the Lumber Barons resturant on the West Side.

Rotary Club of Bay City Web Site

District 6310 meeting schedule



0202 nd 10-17-2019