Club Holds Assembly To Discuss International Service
November 28, 2006
By: Stephen Kent
---
Visit RotaryBayCity.org, web site of the Rotary Club of Bay City, Michigan
CLUB ANNOUNCEMENTS
Dues are Due : January through June dues invoices have been distributed. Please pay promptly!


Club Web site committee reports that the Club's new site is beginning to take shape. Ideas and comments are welcome! Visit our new web site and pass along suggestions to Stephen Kent or Gena Gates: www.RotaryBayCity.org


Meeting Location committee requests your comments and idea on our meeting place. The topic will be further discussed at the Dec 12 board meeting.


Rotary Foundation: Harry Farris reminds all members to keep the Foundation in mind as you plan your year end giving. Gena Gates said the goal is 100% member giving. The amount is not as important as just giving.


Golf Outing Committee looking for a co-chair to assist Brian Kay then move into the chair in a year or so.


Vocational Days Committee is planning this year's event and needs companies to host students. Contact Ralph Knopp or Griff Acker. Griff noted that because of the success of our event, the Frankenmuth club is planning to start a Vocational Day event there.


Dictionary Project : Chuck Cusick reported that a member of the St. Charles club was impressed enough by our project to buy 2 cases of dictionaries which he will distribute in St. Charles.


Gena Gates has been appointed as an Assistant District Governor for next year.


NEWEST ROTARIANS: Kevin Ayala, Kelly Frick, Sarah Delehanty.


NEW MEMBERS to be inducted December 19: Kathy Dwyer, Jennifer Carroll.

---
Upcoming Meetings
December 12, 2006 Board meeting 11:00 at the Quality Inn.


December 26, 2006 NO MEETING the day after Christmas. Happy Holidays!



---
--- Advertisements ---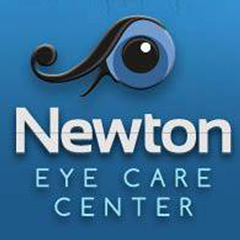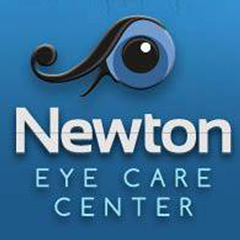 ---
---

Last Weeks program - November 28, 2006 - Club Assembly
Club discusses international service projects.




Anita Bowden introduced the topic of the day and discussed the Rotary Avenues of Service and our participation in international projects. She reminded members of the Twin Club project where we partnered with a club in Turkey

Bowden introduced Bala Srinivasan, District World Service chairman. Our club recently contributed $1,000 to a project Srinivasan has worked on for three years. With donations from clubs in our district, along with RI matching grants, he was able to fund a $20,000 project in India which will target women in rural, tribal areas of India.

Srinivasan went on to discuss the difficulties of putting a program together that combines the resources of local clubs, the district, and Rotary International. He says that it was a three year learning experience. "You need patience to put a program together", he commented. There are many requirements to qualify through RI.

The district and Srinivasan's committee are prepared to assist clubs as they explore international service projects.

Mike Stoner then discussed how our club has historically participated in international project, but most of these have come to us as the result of an outside group starting the project then searching for support. He asked the question "should our club be more pro-active and select projects on it's own".

The club then paused for a 10 minute "table discussion" using a prepared survey form as a topic guide. The club's international service committee will compile the surveys and present the results at a future meeting.


---
RotaryBayCity.org Rotary Club of Bay City Web Site


eClub-One: Members with internet connections are encouragedto visit eClub-One monthly for a makeup. To get makeup credit you need to fill out the makeup form on that site. Print the acknowledgement for you receive and turn it in to receive credit. Be sure to enter our club's district number (6310) on that form.
Click this link to open eClubOne in a new window: www.rotaryeclubone.org.

The Bay City Rotary Club meets at Noon each Tuesday at the Lumber Barons resturant on the West Side.

Rotary Club of Bay City Web Site

District 6310 meeting schedule



0202 nd 02-16-2019