Recent Stock Market 'Correction' Has Every Investor's Attention
Tweaking of Investment Portfolio is Never-Ending Process
March 10, 2007
By: Jerry Cole - Retirement, Investment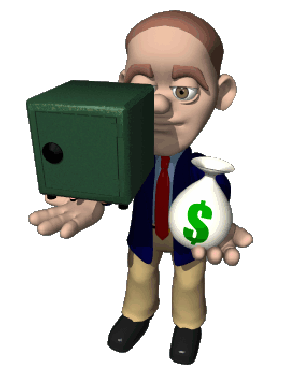 Market adjustment has everyone re-thinking their portfolio.
Well the dust settled a bit and it appears we will see an up week in the market. So the market has had an "adjustment" and all is well. Or is it? One thing for sure is we got a wake up call and as a consequence we are rethinking our portfolios.
This is a continuing process and will always be required. Some changes taking place are in bond funds. Many bond fund managers filled their funds with higher yielding bonds in response to low interest rates. As we know, the higher yields come at a price: higher risk.
As money went into the higher yielding more risky bonds, the yields on those bonds came down (as prices go up the yields come down). That brought the yields of these bonds closer to safer Treasuries and made Treasuries more attractive. Again we have to look for diversification to help us reduce risk.
Another area of the market that is undergoing adjustment is real estate. Many of you are well aware of what is going on in existing and new home sales. This has a lot to do with interest rates. As rates have increased it has made buying homes more expensive.
It has also made it more difficult for those with an adjustable rate mortgages to meet a new payment schedule. Defaults are up and some sub-prime lenders are in trouble.
This does not mean there is no place for real estate in your portfolio. I believe real estate should be a part of a balanced portfolio. Some Real Estate Investment Trusts (REIT's) can throw off good yields and may also provide upside on principle.
Remember, we have to be steady investors and keep our heads.
I invite your questions.
E-Mail Jerry Cole
(The opinions expressed are solely those of the author and not Genworth Financial Securities Corporation.)