Safe Natural Cures, Make a Paper Airplane & Some Chaos.
St. Patrick's Day is over...but there's still fun on Karen's Korner!
March 18, 2007
By: Karen Polega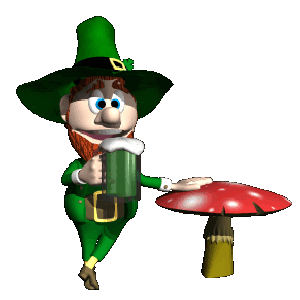 To much of a good thing can be a bad thing - Drink Responsibly!
OK, so
St. Patrick's Day
is over!
Did you have fun? Or did you have to much fun? Click below for some
Safe Natural Cures
for hangovers. (and many more safe natural cures for what ails you!)
Amazing Paper Airplanes!
Making a Paper Airplane is an easy and cheap hobby. (only requires a sheet of paper, thats all)
Last of all...
Are you ready for some Chaos...
Play Virus2
(don't worry you won't catch one) You have to be good you only get 35 attempts, so think smart and have fun!
Click Here
to go to this week's edition of Karen's Korner.
Have A Great Spring!
Don't forget to visit Karen's Korner Previous Links!