Easter Is Just Around The Corner...
Find out what you need to Color your Easter Eggs!
March 25, 2007
By: Karen Polega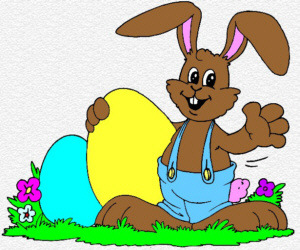 Only Two Weeks 'til Easter - April 8th
Easter Egg Decorating Ideas
Everything you need to know to make artistic, traditional and even silly Easter eggs.
Also on this site you will also find
Easter Crafts & Fun! Easter Recipes for Kids! Easter Games & Activities
My Second link this week is called
Running The Numbers
This new series looks at contemporary American culture through the austere lens of statistics. Each image portrays a specific quantity of something: fifteen million sheets of office paper (five minutes of paper use); 106,000 aluminum cans (thirty seconds of can consumption) and so on.
And Last of all I have a
Idoit Test
for you to see how smart you are!
Don't worry they will give you more than one chance if you don't get it the first time.
Click Here
Click Here
to go to this week's edition of Karen's Korner.
Have Fun On Karen's Korner and I will be back with more next week!