Welcome Back!
Karen's Korner is
All Ready for Easter
Read, Learn, Watch - Find out more below!
April 1, 2007
By: Karen Polega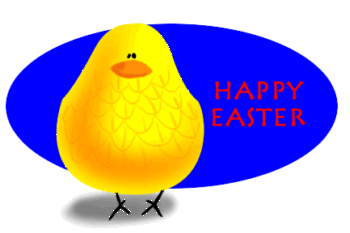 Easter Sunday - April 8, 2007
It's hard to believe that Easter is just around the corner, time sure does fly. My first link this week I have an Easter story you can read on-line. Great graphics and a great story.
THE TALE OF PETER RABBIT
by: BEATRIX POTTER
Don't forget to check out the link on the bottom of the page (return to Kid's Corner) there are more stories to read.
Are you planning to go traveling? Need help with your school work or you just might want to learn a few words in a different language. Well here is a site for you it is a
Free On-Line Language Course
. The site contains lessons to help learn one language from another. Have Fun & Learn Smart!
My last link is called
Amazing Dots
. Read the directions at the bottom of the graphic and you will be amazed! (I hope)
Click Here
to go to this week's edition of Karen's Korner.