7 Miracles, Digital Camera Help & Lite Brite
Happy Memorial Day!
May 20, 2007
By: Karen Polega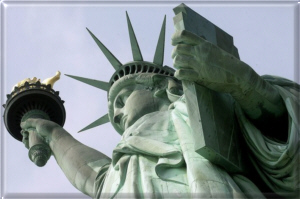 7 Miracles of the World named 07/07/07
Check this site out! Great photos!
More than 2 thousand years later after ancient Greeks have named
Seven Miracles of the World
, millions of people from all over the world submit voices on a site http://www.new7wonders.com to update the list. Seven winners will be named on July, 7th this year, that is 07/07/07.
Photography Tips to Improve Your Digital Pictures
Using these simple tips, you can get the best photography results for your digital camera. Anyone can produce professional looking results easily with today's digital cameras and software.
Do you remember
Lite Brite?
Play on-line for
FREE
. No pieces to lose no light bulbs to burn out, you can't beat it. Fun for all from big to small.
Click Here
to go to this week's edition of Karen's Korner.
Have A Fun And Safe Memorial Day Weekend!