Plant Photos, Singers & Dots
Informational & Fun Sites!
May 26, 2007
By: Karen Polega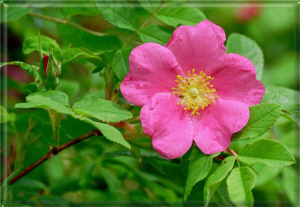 Daurian Rose
Here is a site with
85,245 images of plants
. a Variety of organizations and individuals have contributed these photographs. You can browse scientific names or browse common names in alphabetical order. Great site for all you plant lovers.
Make My People Sing!
Just click on each person and they will sing or play a instrument for you. You can record your song or listen to other people's songs. Fun for all!
Last of all do you remember playing
Dots
? I do! Well now you can play on-line with the Computer. The one with the most squares win!
Click Here
to go to this week's edition of Karen's Korner.