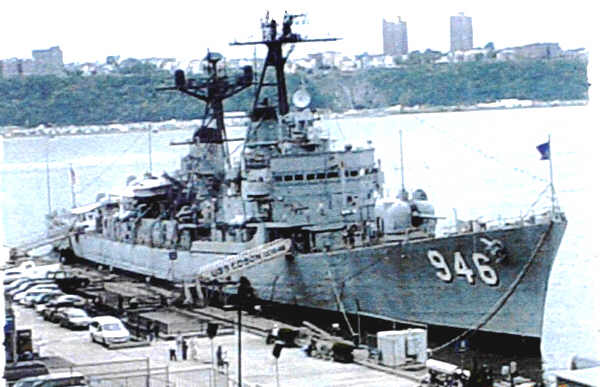 USS Edson Project Gets $100,000 Boost from Local Donors
Doll-Loessel Foundation Grant to Aid Group in Educational Aspects of Ship
June 5, 2007
By: Dave Rogers
The decommissioned U.S. Navy destroyer, USS EDSON (DD 946), is closer to a berth at Independence Park in the Saginaw River with the recent commitment of $100,000 from the Doll-Loesel Foundation.
George Loesel, Doll-Loesel trustee, states: "The Foundation envisions the floating museum as an opportunity to foster an educational Iprocess in a different way from the normal classroom or conventional learning environments."
Once the EDSON is docked, volunteer teachers will implement the educational plan prepared by Dr. Ray Keech, former superintendent of Bay City Public Schools, Brian Johnson, Bay Public Schools K-l2 curriculum director and Dr. Walter R. Rathkamp of Saginaw Valley State University.
Math, science, radar, sonar, weather, cartography, buoyancy, refraction, navigation and seamanship are among the courses expected to be offered to school children and youth groups. During overnight stays, young people will participate in a variety of related educational activities including standing watch, flag etiquette and group assignments.
Richard Janke, executive vice president of the Saginaw Valley Naval Ship Museum (SVNSM) committee, stated that in addition to educational opportunities, the EDSON will awaken memories of Bay City's once-thriving shipbuilding industry, plus draw thousands of visitors to the area.
---
--- Advertisements ---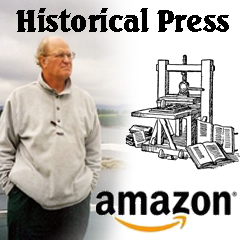 ---
Defoe Shipbuilding delivered 160 ships to the U.S. Navy in World War II and built more than 300 other vessels in their 72 year history.
The USS EDSON is currently in the Philadelphia Navy Yard. After decommissioning, it had been one of the attractions at the Intrepid Sea-Air-Space Museum in New York City. When the museum needed space for the airship, the CONCORDE, the ship was returned to the Navy and sent to a dry dock for $800,000 worth of repair and refurbishing.
The EDSON now awaits towing to Bay City.
The Navy recently reposted the availability of the Edson in the Federal Register, giving interested groups until January to apply for the vessel. The vessel had originally been posted in the Federal Register in 2004.
The staff of Senator Carl Levin, D-Michigan, chairman of the Senate Armed Services Committee, is working on behalf of the Bay City group to secure the ship. Sen. Levin will be in town June 16 for a fundraiser. Persons interested in attending the event may contact Bay City Mayor Mike Buda, a ship committee member, at 684-6208.
Local SVNSM officials have submitted a letter of intent for the ship and will submit a full application soon. They feel they can meet all the qualifications required by the Navy to be awarded the ship.
Meanwhile, fundraising continues to meet towing, docking and other expenses and to begin to build an endowment for future ship operations including the educational aspect.
###