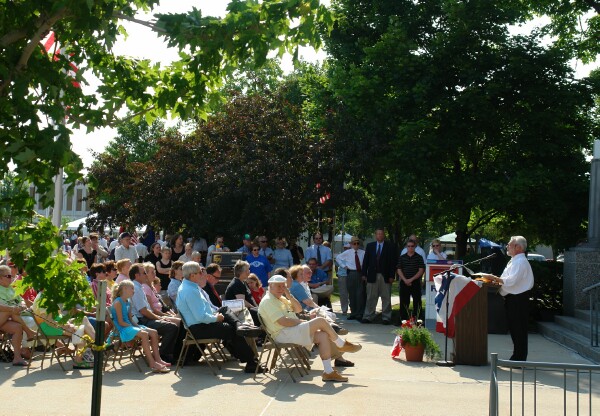 Bay County Celebrates 150 Years
June 17, 2007
By: Stephen Kent
"
Whereas
In February 1857, a bill creating Bay County from portions of Midland and Saginaw Counties was passed through the legislature and signed into law; and on June 15, 1857, newly elected Bay County officials proceeded to transact the first official business for the county..."
Thus reads a paragraph from a Certificate of Tribute from Governor Granholm sent to the people of Bay County. Local TV personality and Bay City's favorite weather man Eric Jylha opened a weekend celebration at an old fashioned block party in front of the County Building last Friday.
"Bay County was originally part of Midland and Saginaw county" said Jylha. "Folks from those counties were not happy with losing some of their territory to a new county." But politics being what it is, local movers and shakers were able to get the law passed. When Midland and Saginaw opposed and forced an election, the local attorney who brokered the deal shrewdly worked the election to allow only residents of the overlapping land to vote. The election was won and Bay County came to exist.
The weekend kicked off with short speeches and congratulations from local politicians, presentation of flags and salutes from veterans, concerts, food and fellowship. Saturday saw a pet parade and more food in the morning and a vintage baseball game in the afternoon. Sunday was highlighted by a Fathers Day Fly-in, breakfast, sky divers and airplane rides put on by the Valley Aero Club at James Clements Airport. The final event of the weekend was a Celestial Navigation Show and Shipbuilding Lecture at the Delta Planetarium.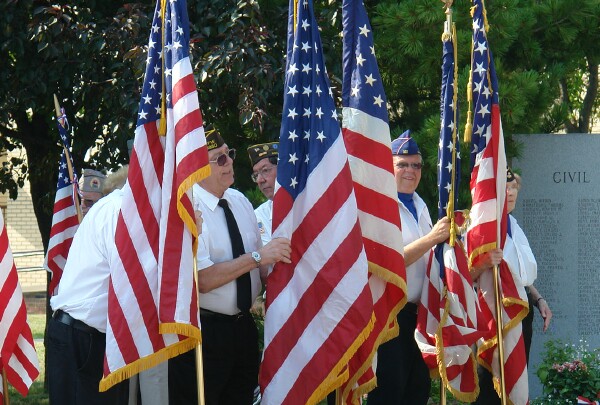 Veterans prepare to present the colors.

---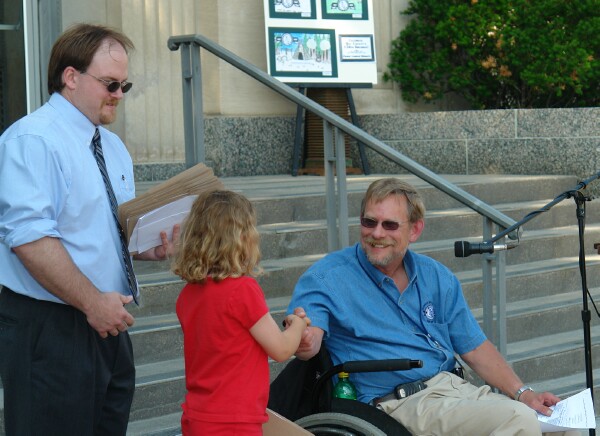 Mike Gray congratulates poster contest winner as Ron Bloomfield of the Bay County Historic Society looks on.

---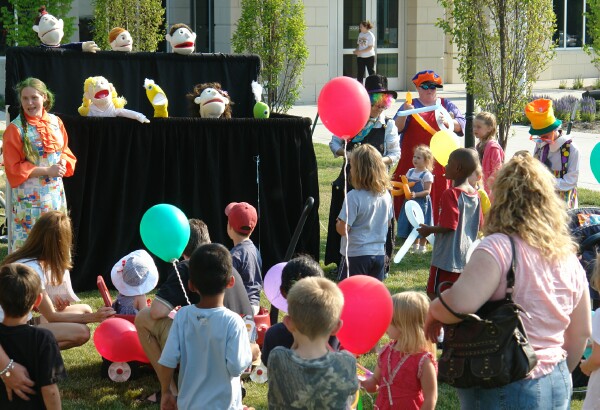 Kids of all ages enjoy a puppet show in front of the library.

---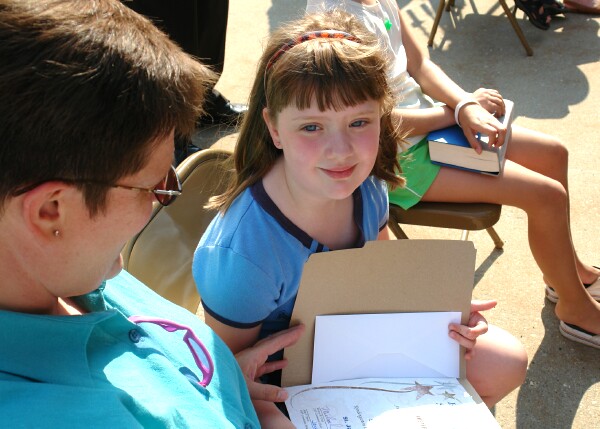 Viktoria Carr and Mom look at her poster prize certificate.

---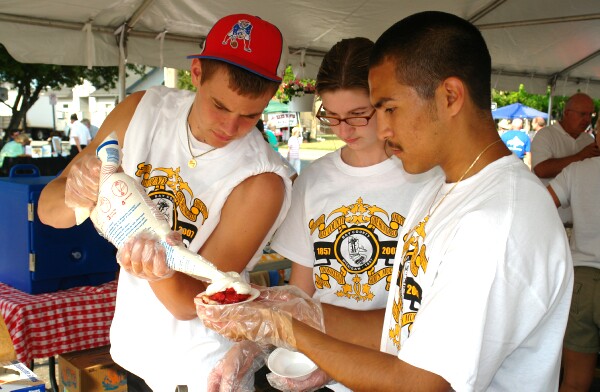 Ummmm Strawberry Shortcake!

---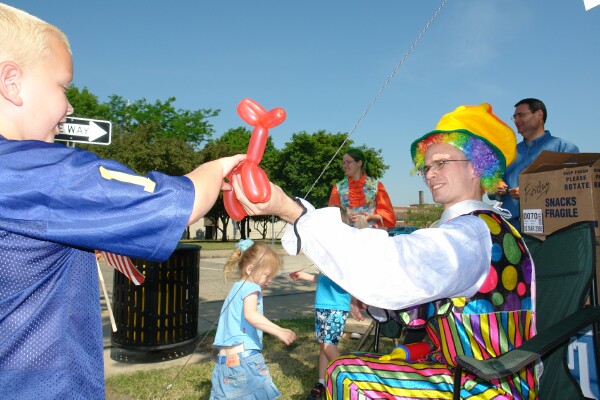 Damien Campbell makes balloon animals.

---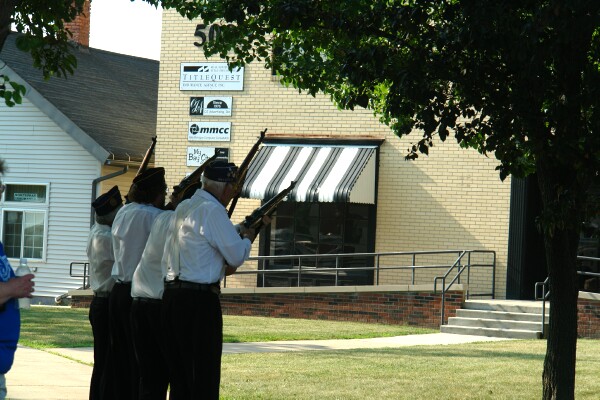 Salute the Flag, but please try to NOT hit the MyBayCity.com office!