Dental Implants Can Help You Enjoy Your Favorite Foods Again
Helping patients reach their dental goals is incredibly important to us.
July 1, 2007
By: Ken Nelson, DDS, Dentistry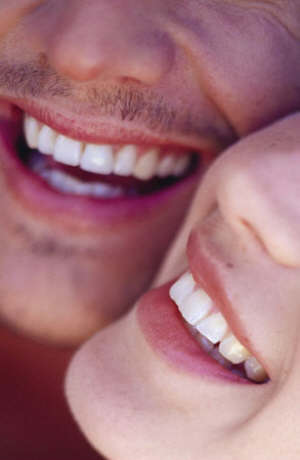 Dental implants can help you regain a beautiful smile.
At West Bay Dental we appreciate the relationship we have been able to develop with our patients. Helping them reach their dental goals is incredibly important to us.
Regaining a beautiful smile, eating comfortably, and enjoying our favorite foods are pleasures each of us deserves to have. Implant dentistry is the science of tooth replacement where metallic tooth roots are put into the positions once held by natural teeth.
These metallic tooth roots can be used to replace a single missing tooth or any number of teeth up to full dentures. They eliminate the movement and bulkiness associated with removable partial or full dentures. They also eliminate the reduction of healthy tooth structure associated with caps or crowns known as fixed bridges.
As part of our ongoing commitment to provide you with the finest of care, we are committed to delivering implant dentistry with the same high levels of quality and comfort that you have come to expect from West Bay Dental.
If you would like to discuss any aspect of this care with us please call for an appointment.
Or Contact Dr. Ken Nelson at:
800 S. Euclid Ave, Bay City, MI 48706
(989) 686-5410