Celebrate America's Birthday At Karen's Korner
Historic Documents & Pyro Universe
July 1, 2007
By: Karen Polega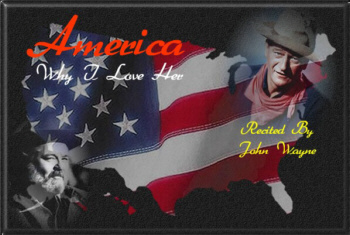 America "Why I Love Her"
Happy Birthday America!
This week on Karen's Korner I am celebrating Independence Day! I have
Fireworks
,
Sites
&
Sounds
!
On
Historic Documents
there are pieces of history upon which our nation was founded, and within which our current liberty is rooted. All the documents are complete and unabridged, including George Washington's Farewell Address. Included on this site is as follows:
The Magna Carta
The Mayflower Compact
Declaration of Independence
The Constitution of the United States
George Washington's Farewell Address
The Star Spangled Banner (complete lyrics)
The Gettysburg Address
The Emancipation Proclamation
Pledge of Allegiance
Flag-Flying Guidelines
Great Site To Check Out!
Now for all you Pryo Maniacs, I have
Pryo Universe
!
This site is all about the fascinating world of fireworks, both the kind consumers can buy and the types used by professionals.
The
General Info section
is filled with some basic information about fireworks, including the history of fireworks, information on M-80s, and the largest online glossary of firework terms! Also be sure to check out the Multimedia Gallery, where you can find thousand of fireworks pictures and videos, and also post your own!
The
Consumer Fireworks section
has great information on the type of fireworks that can be sold to the public. You can learn about the different types of consumer fireworks, how they work, how to use them, your state fireworks laws, safety tips, and so on.
In the
Display Fireworks area
, you can learn about the bigger fireworks used by professionals and see how a professional display is put together.
Last of all I have a video
America "Why I Love Her"
Recited By John Wayne and Written By John Mitchum. If you have never seen this video before, take a look, I think you will enjoy it!
Click Here
to go to this week's edition of Karen's Korner.
I hope you all enjoy this Week's Edition of
Karen's Korner
,


Have a Safe & Fun 4th!