Welcome To Karen's Korner
Herbs, Wild Animal Photo's and Lever's Game!
July 29, 2007
By: Karen Polega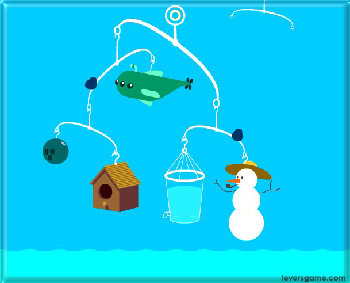 Lever Game, try to balance the objects that fall into the water.
I have found a great site on Herb's...
Botanical.com
, A Modern Herbal! It has a Plant and Herb Index. (more than 800 varieties of herbs & plants.) Click on the plant graphic for a full size image. Botanical.com also has a Index of Recipes (a listing of 29 plants that include recipes and an Index of Poisons (a listing of 44 plants that are listed as poisonous! The Index is listed in Common Name and it even has a Search. Great Site! There is no reason to eat boring food again!
Next I found some
Great Graphics of Wild Animals
for you to view, save, print or do whatever you would like with them. There is no name for the site, as it is in Russian! Took me a minute to figure out what Language it was :)
And last of all this week I have another one of them mind boggling games.
Levers Games,
if you can get the man's head to stay above water (you will have to play to know what I mean) PLEASE let me know how you did it.
Click Here
to go to this week's edition of Karen's Korner.
Stay Safe, Get Smart and Have Fun!
Karen