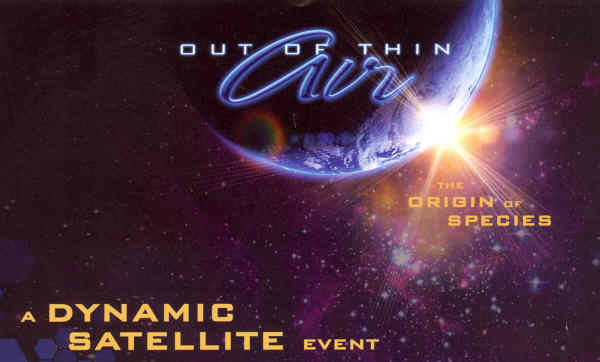 'Out of Thin Air' Coming soon to Bay City SDA Church
A Dynamic Satellite Event
September 23, 2007
By: Julie McCallum,
Senior Staff
Pastor Shawn Boonstra, speaker and director for 'It Is Written' Television, has conducted worldwide Bible prophecy seminars, written more than 10 books and reached millions of people through satellite events such as, The Appearing, The Presence and Revelation Speaks Peace - Unlocking the Signs.
Boonstra's clear grasp of Scripture and his warm, Bible-based presentation style have been an inspiration to many.
Join Pastor Frank Lugo and the Bay City Seventh Day Adventist Church September 28 through October 1, 2007 for the 4 day seminar. Each seminar is 90 minutes starting at 7:00 pm. Admission is free. Each night Boonstra will cover a different topic:
SEPTEMBER 28TH - The Big Question - Ancient writings tell the story of an omnipotent God who brought this universe into existence. Does he really exist?
SEPTEMBER 29TH - The Hidden History of the Human Race - Evidence seems to suggest that our ancient past might be different than what we've believed for generations. Is it true?
SEPTEMBER 30TH -Secrets in Stone - The more we dig into the earth, the more surprises we find. What happened to this planet in the distant past?
OCTOBER 1ST - Out of Thin Air - Amazingly, there are reliable answers to the most important questions ever asked by human beings. Find out why you're here!
Bay City Seventh Day Adventist Church is located at 4165 Two Mile Rd. Bay City 48706
Click here for map.
Phone: 989-686-7440.
Learn more at http://www.thinairevent.com