ASC Varsity Girls Outgunned in a Fast Paced Race
Cougar Ladies lose 35-75 to Lakers
January 20, 2008
By: Kevin Kula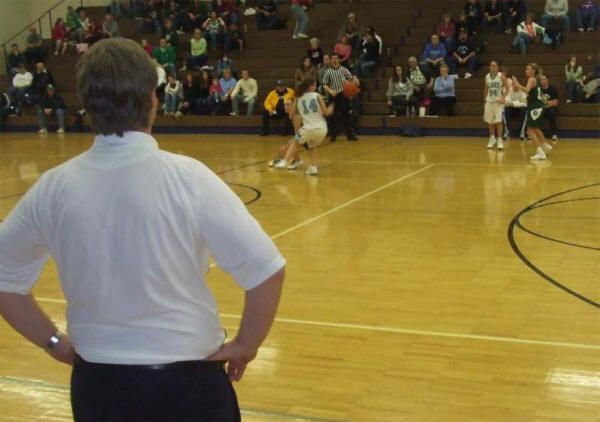 Coach Gorlewski watches his Varsity Ladies work the ball against Lakers.
(MyBayCity Photo by Kevin Kula)
In Thursday nights fast paced race, speed is what you needed. After a short opening skirmish in the first period, the Laker ladies implicated their new Cougar killing tactic. Get the ball and make a fast break for the basket. Their new strategy worked beautifully and the scoreboard proved it. At the end of the first the score was 9-20 Lakers.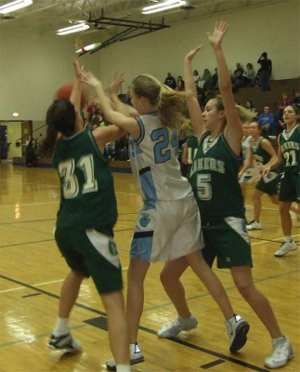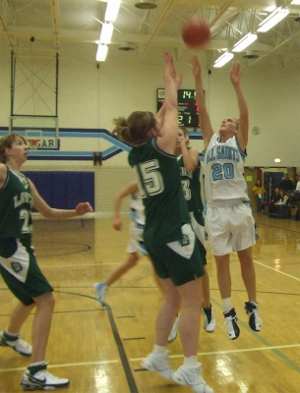 ASC girls under pressure when passing (#24 Ashley Bowker, Junior) and shooting (#20 Molly Neymeiyer, Junior).
(MyBayCity Photos by Kevin Kula)
---
Led by Laker #21 Stephanie Maxwell, who scored 18 points in the nights contest, the Lakers continued to rack up their lead. But the Cougars were not giving up just yet. Led by Sophomore Julie Spyhalski (#42), and Senior Megan Gerulski (#40), who scored 10 points each, the Cougars managed to struggle forward to capture as many precious points as possible. The disheartened Cougars would only manage to get their score up to 35 however before they were totally shut down by the Lakers.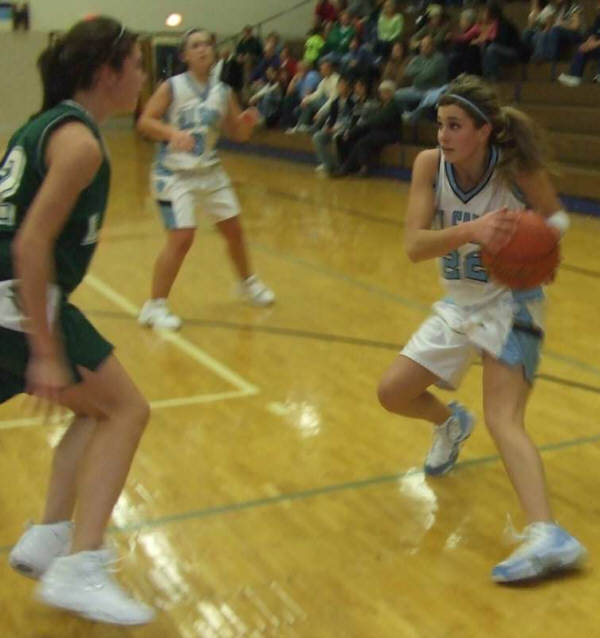 #22 Jr. Taylor Timm tries to get around Laker defender #22 Jamie Kohr.
(MyBayCity Photo by Kevin Kula)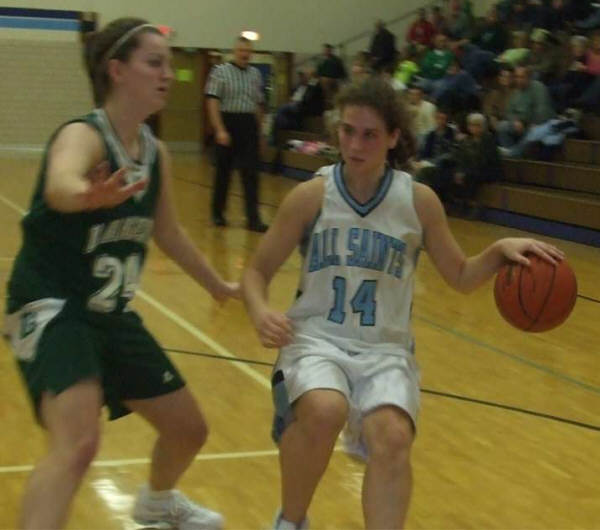 Trying to get by Lakers # 24 Beth Ritter is ASC Jr. Louise Rezmer.
(MyBayCity Photo by Kevin Kula)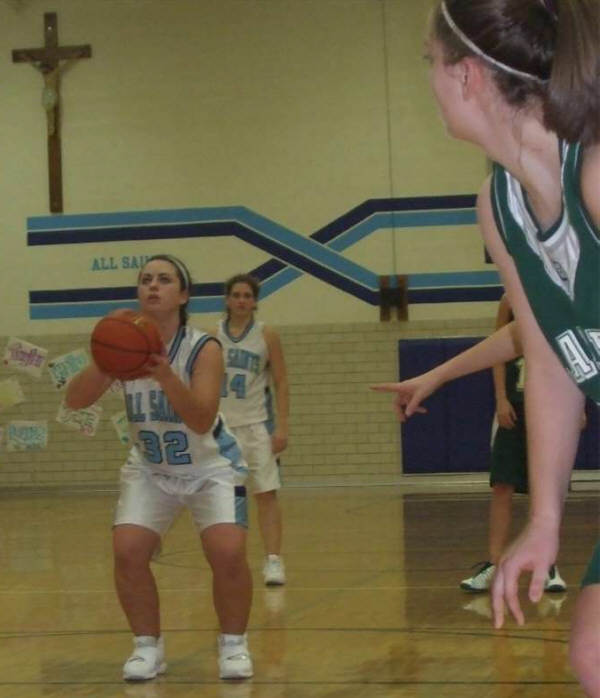 Senior Becca DeWyse shoots from the line.
(MyBayCity Photo by Kevin Kula)
With the Cougar fans staring transfixed, the Lakers managed a dazzling three pointer at the last second of game to make their final score a demoralizing 75 points. Coach, and All Saints teacher Duane Gorlewski stated after the game that "
the girls played hard, and fought till the end
".
Although, crushed by their loss, the girls look forward to the Cougar dudes Friday night games against Lakers. Look for the Cougar girls back home on January 29th.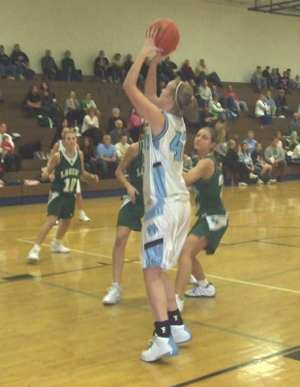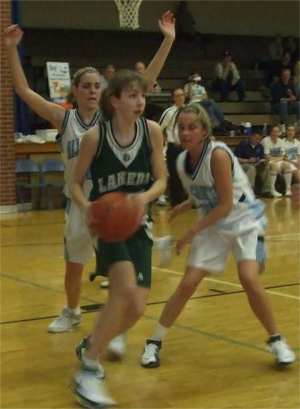 #42 Julie Spyhalski adds 2 to the Cougars score and #40 Megan Gerulski & #20 Molly Neymeiyer defend as Lakers #23 Ashley Hatfield looks to pass.
(MyBayCity Photos by Kevin Kula)
---