This Week on Karen's Korner: Public Restrooms and Mobile Phone Tips
Don't Forget to Take the IQ Test
February 24, 2008
By: Karen Polega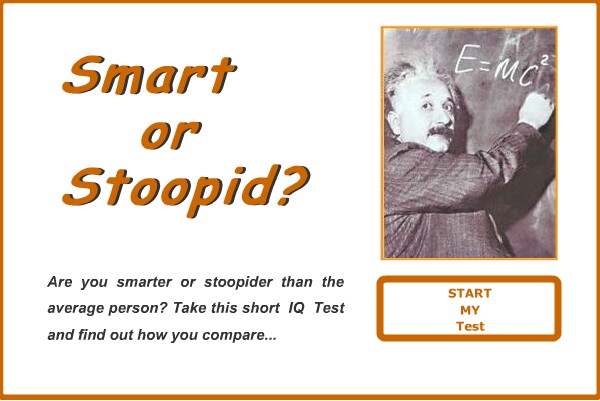 Smart or Stoopid?
Take this short IQ Test and find out!
Hello All & Welcome To Karen's Korner!
This week I have found this
Funny Public Restroom Video!
(well it was funny to me) I hope you all enjoy it!
Next I have for you...
Mobile Phone Tips
? Things You Never Knew Your Mobile Phone Could Do! Very, very useful info.
4 THINGS YOU PROBABLY NEVER KNEW YOUR MOBILE PHONE COULD DO
There are a few things that can be done in times of grave emergencies. Your mobile phone can actually be a life saver or an emergency tool for survival. Check out the things that you can do with it. Scroll down to the middle of the page for a full commentary.
Last of all this week I have a short IQ Test for you
Smart or Stoopid!
Take this test. It's short and fun! This is VERY FAST, so be prepared. You only have 8 seconds for each question. Thanks for the link WAYNO!
Click Here
to go to this week's edition of Karen's Korner.
As Always Stay Safe, Laugh A Lot & Get Smart!
Karen