Michigan Graphic Landscape Designers, Inc. Focuses On A Two State Region
Michigan And Florida Now Get To Take Advantage Of A Unique Software!
March 8, 2008
By: MyBayCity Staff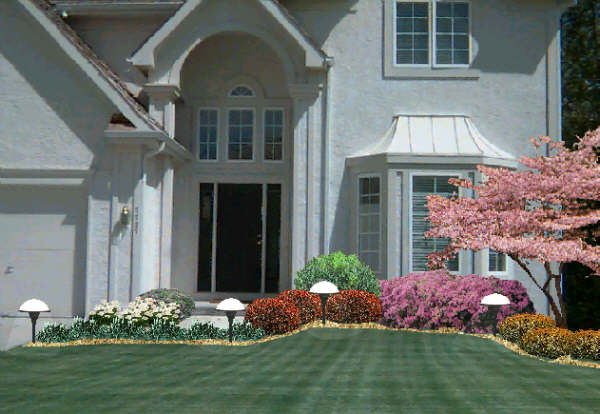 Finished landscape design by Michigan Graphic Landscape Designers, Inc. Visit their website at http://www.designlandscapingbypalm.com
Michigan Graphic Landscape Designers, Inc., gives the opportunity to it's clients to see the finished product, before ground even breaks on the project. Owner Curt Drouse of Bay City has a unique software that gives his clients the advantage to "play around" with their visions and put them on paper before the work actually begins.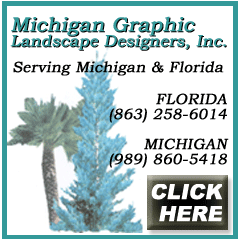 Drouse has also recently opened on another location, in Florida, Botanical Design & Landscape By Palm, Inc. "Our company is licensed and insured in the State of Michigan and Florida. We work efficiently and ethically", says Drouse.
Drouse has over 20 years experience in landscape design and is known for his "one of a kind" designs. He has worked on residential and commercial projects in Michigan, Florida, Ohio, Indiana and more. Curt has designed golf courses, hospitals, banks, office complexes, and multi-million dollar homes.
Digital Landscape Design is their main focus, as seen on HGTV. This software allows you to see your project in a 3-D image utilizing actual photos of your home or office with a new landscape design.
Michigan Graphic Landscape Designers will work with any size project, from a small addition to your previous landscape to an entirely new design, they do it all. Their firm will consult with you until they "get it right".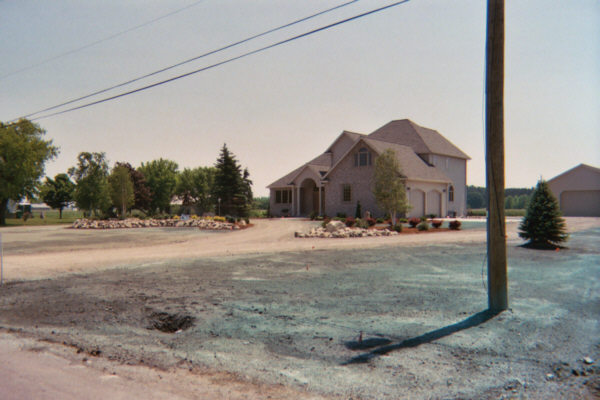 New build project located in Essexville displaying Hydro seeding in progress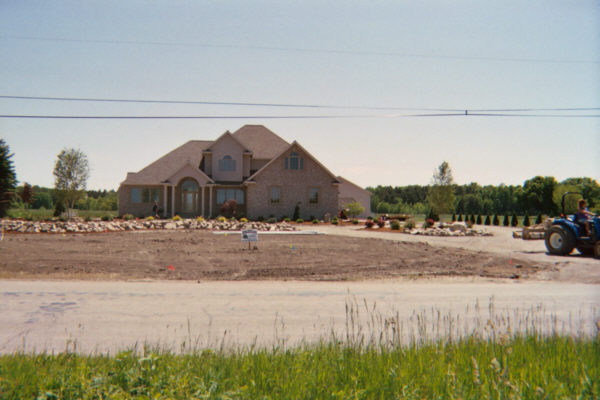 Michigan Graphic Landscape Designers has a fleet of equipment to do "any job" laid on the table! Excavation, leveling, dirt and demolition services available by request
Digital Design is not the only focus of Curt Drouse's business, they also are experts at Hydro seeding throughout the state of Michigan. Hardscapes, pond and water features, plant placement and transplant, perennial or annual flower garden designs and ornamental landscapes are also their passion and specialties. Full landscape excavation and demolition services at affordable pricing are also available upon request.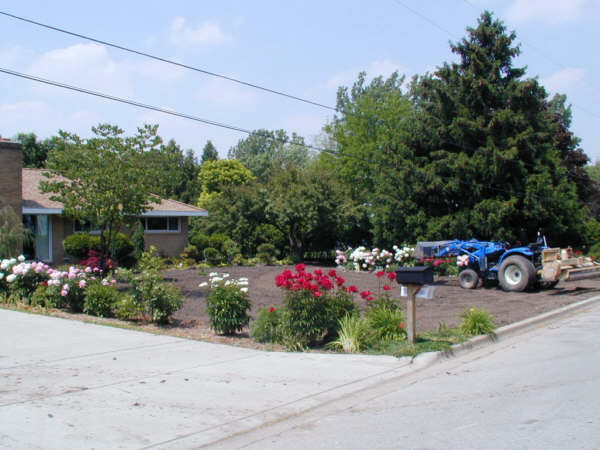 Residential project in progress located in Bay City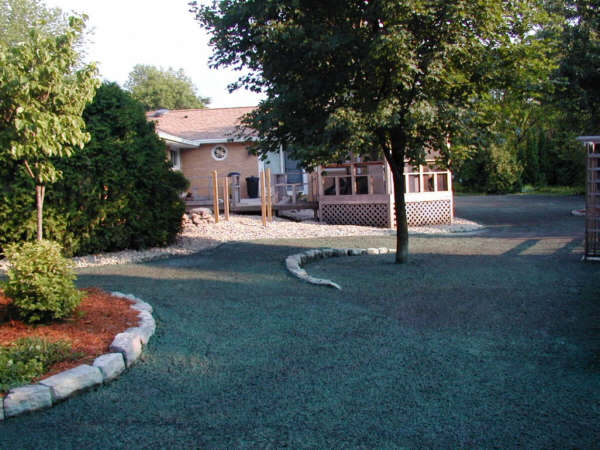 "New build" landscape extensions such as Gazebo's, walkways, including stamped concrete and pavers, retaining walls, post drilling and placement and decking services are also available through Drouse and his "empire"!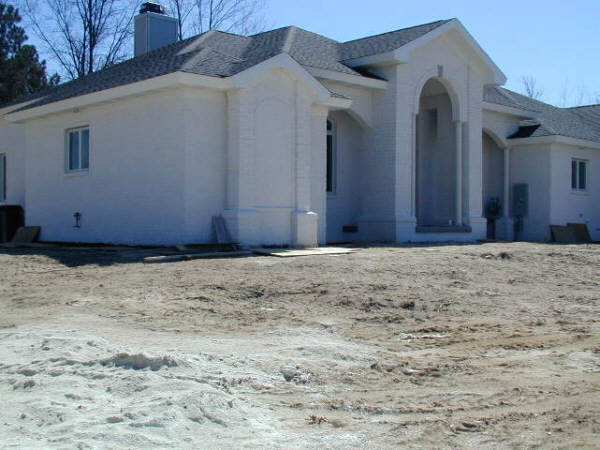 BEFORE: Actual residential photo of a property "in progress"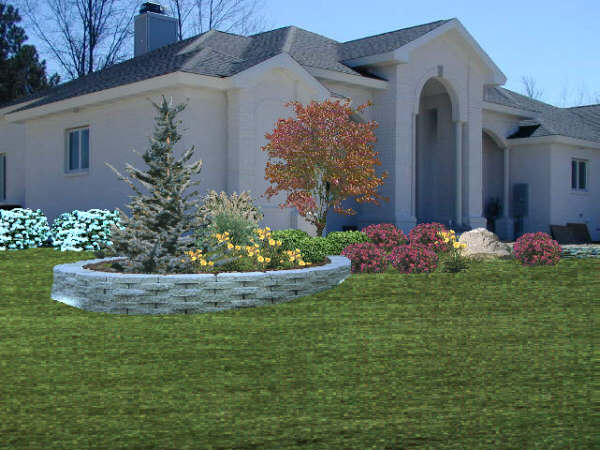 AFTER: Utilizing the unique software Drouse offers to his client's, this photo shows an example of the "finished product" in 3-D format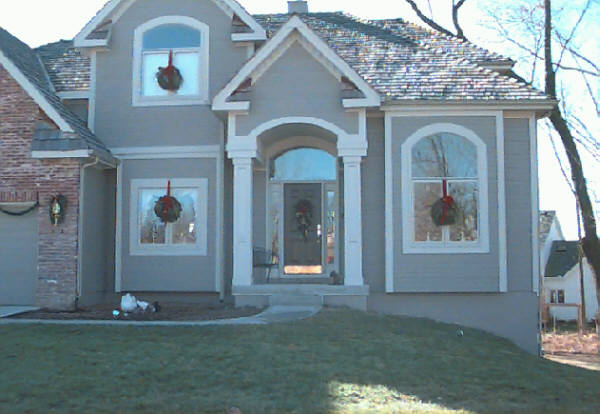 Retaining walls and landscape block design are a specialty Michigan Graphic Landscape Designers, Inc. offers to it's clients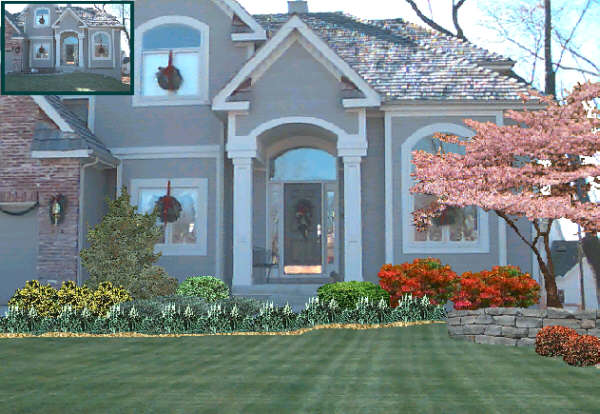 Drouse concentrates on providing not only a professional appeal to your landscape design but colorful in nature all year long!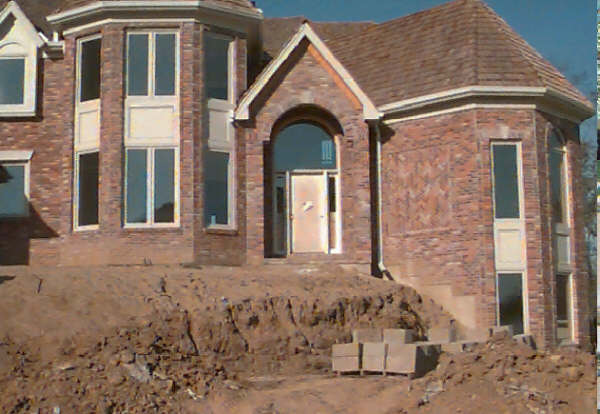 Michigan weather supports the germination process of Hydro seeding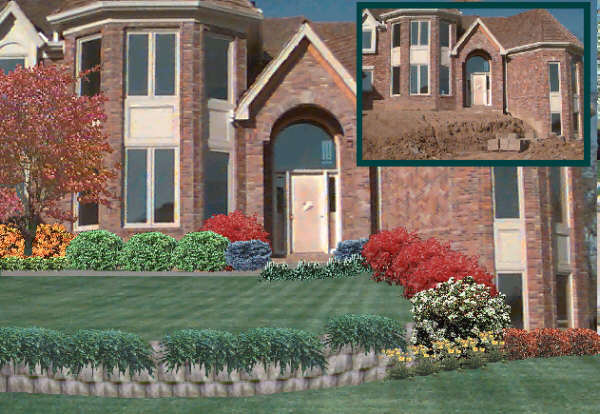 Hydro seeding provides an affordable and effective way to get the plush green results you want in a quick and precise manner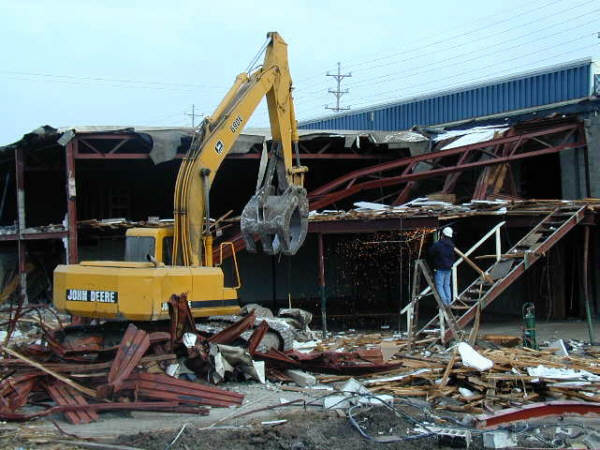 No job is too big for Michigan Graphic Landscape Designers, Inc.! Call TODAY (989) 860-5418 for your "free" consultation this upcoming season!
Visit Michigan Graphic Landscaping Designers website at http://www.designlandscapingbypalm.com TODAY!
Call (989) 860-5418 for your personalized landscape consultation for the 2008 summer season! Software Digital Landscape Design and excavation projects by appointment only, calendar for the season are filling fast, contact Curt Drouse TODAY!
For Information On How Your Business Can Get This Kind Of Exposure, Contact Julie TODAY At (989) 892-8501. Two Feature Articles With One Banner Ad!