MADD: Mothers Against Drunk Drivers
MADD was founded in 1980 by Candy Lightner
April 12, 2008
By: Stephen Kent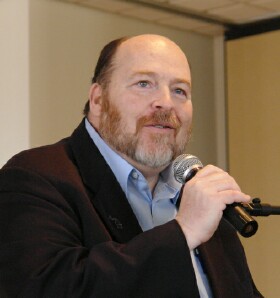 Last Weeks program - April 8, 2008

Steve Rodgers, Senior Regional Victim Advocate for Central Michigan Chapter of MADD (Mothers Against Drunk Driving)
addressed the club about the mission and services of MADD. The organization's mission statement is "to stop drunk driving, support the victims of this violent crime and prevent underage drinking".
MADD was founded in 1980 by Candy Lightner who lost her daughter to a repeat drunk driving offender. Lightner was soon joined by Cindy Lamb whose daughter had became a quadriplegic due to a drunk driver.
Over the last 25 years MADD has grown into a national volunteer organization that works to influence legislation and to provide services to victims. Despite the word "Mothers" in the name, the group has just as many Fathers involved.
Rodgers is one of seven regional volunteer grief counselors. He joined MADD three years ago after retiring from a career in the mental health field.
MADD's goal is to stop offenders from getting behind the wheel again. "If we could stop the second offenders", said Rodgers, "many tragedies could be prevented." He went on to day that the victims of drunk drivers are random. Anyone can become a victim at any time.
Learn more by visiting the
MADD web site
.
---
CLUB NEWS and ANNOUNCEMENTS
Women Of Rotary
The men of the Bay City Rotary Club held a special appreciation dinner two weeks ago for the Women of Rotary. Women were first inducted into the formally all-male organization only 20 years ago.
The men presented special "Rose Pins" to the women of the club at the dinner. Pins were presented today to some of the women who were unable to attend the dinner.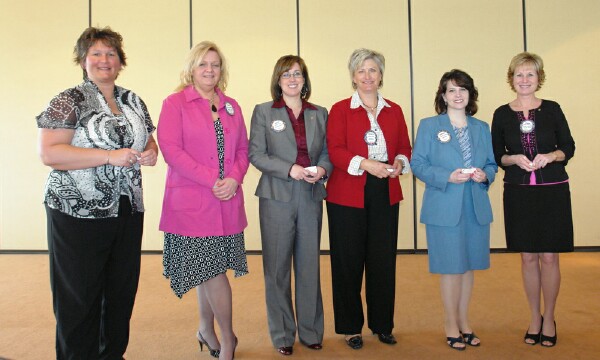 Women of Rotary Presented With Rose Pins
The District 6310 Conference is scheduled for April 24-26 at the Soaring Eagle Casino and Resort in Mt. Pleasant. The club will
reimburse up to $100
of a member's conference cost. Visit the
District 6310
web site for more information.
The
Annual Golf Outing
has been scheduled for Monday, June 2, 2008 at the Bay City Country Club. See Brian Kay or visit the club web site for details.
Rotary Concert
: Lee and Molly Newton will be giving a concert with the Garber Band on Saturday May 10. Proceeds will benefit both Rotary and Garber.
The
Group Study Exchange
team from Australia has arrived for their visit. Contact Mike Stoner if you'd like to participate in any of the planned activities.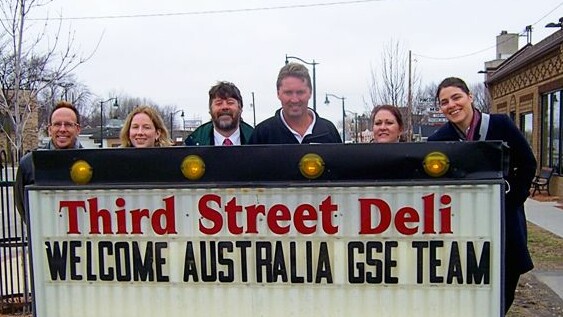 Australian GSE Team at the Pinconning/Standish Rotary meeting
---
Upcoming Programs
(See the official schedule at
RotaryBayCity.org
)
April 15 Chippewa Nature Center


April 22 William Ostler from Michigan Attorney General Office speaks on identity theft and how to protect yourself.


April 29 Clubs Review of Major Projects for 2008


May 6 meeting to be held on May 7! Rotary Ambassadorial Scholar Mohibullah Israr.
---
Visit RotaryBayCity.org