Rotarians Given Identity Theft Tips by Attorney General's Representative
April 26, 2008
By: Dave Rogers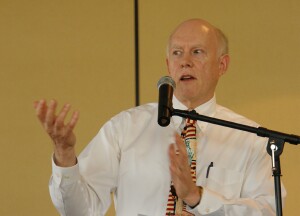 Last Weeks program - April 22, 2008
"Identity theft is a growing problem in Michigan, especially for our older citizens. You can help to put a stop to it." -- Mike Cox, Michigan Attorney General.


One of the ways citizens can help stop identity theft is to learn more about how it works so they can avoid it.
That's where William Ostler, of Saginaw, a former elementary school teacher, comes in. He was graduated from Arthur Hill High and Alma College and taught in the Saginaw School District for 31 years.
Mr. Ostler conducts Michigan Attorney General Identity Theft Workshops in a five county area.
He spoke to Bay City Rotarians last Tuesday in what was in effect a workshop like the others he conducts.
Michigan is the first state to adopt such an educational program and the results are showing, he said. The state is 16th in the number of incidences of identity theft, down from 15th last year.
Among the most basic advice Mr. Ostler gives is to photocopy all the credit cards and other identity information in your wallet. When going out to buy something, just take the card you're going to use.
If for some reason your credit cards are lost, close the account immediately, he advised.
Get a cross cut shredder because thieves can put back together information from a linear shredder, said Mr. Ostler.
Check your Blue Cross/Blue Shield card, photocopy it and mark out all but the last four digits. Keep the original for hospital or doctor visits. If you are asked for your Social Security number, ask "why?" and make sure the number is encrypted.
He also advises not using curbside mailboxes for outgoing mail since thieves may take your mail and obtain identify information.
Identity thieves are going to great lengths in their pursuit of identity information so they can pillage your bank account or credit card account, said Mr. Ostler.
"They do this for a living," he said, "they are the Darth Vaders of the world."
Check online accounts frequently for any suspicious activity, he said, relating many bad experiences people have had.
Take care even of cashiers for some may not be honest and may try to steal your identity information. If you suspect foul play, place a fraud alert on your account, an action that is good for 90 days.
File a police report if you have proof your identity has been stolen; this may prove your innocence if challenged.
Also, notify the Federal Trade Commission, the agency in charge of all identity theft. Remember, the police don't communicate with the FTC so you need to make the call yourself.
You can stop the flood of junk mail by filing a request with the Direct Marketing Association, and that will stop junk mail for five years, he said. An obvious bit of advice, but one that is often violated, is don't give out any personal information on the telephone. And, don't put too much information, such as driver's license numbers, on your checks. Some careful people now just put the first initial and their last name.
Michigan is considering a security freeze law, similar to California's, that will address some aspects of the identity theft problem, he said. Michigan is one of 11 states that don't currently have the security freeze law.###
---
CLUB NEWS and ANNOUNCEMENTS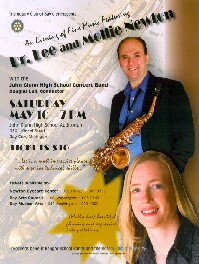 Rotary Concert
: Lee and Molly Newton will be giving a concert with the Garber Band on
Saturday May 10
. Proceeds will benefit both Rotary and Garber.
The
Annual Golf Outing
has been scheduled for Monday, June 2, 2008 at the Bay City Country Club. See Brian Kay or visit the club web site for details. (
RotaryBayCity.org
)
Love Bag update
: At last count over 260 bags have been collected and delivered to Lutheran Child and Family Services. That exceeds the goal of 250 so Rob increased the goal to 300.
REMINDER! The May 6th meeting will be changed to the next day, Wednesday May 7th. The speaker will be Ambassadorial Scholar Mohibullah Israr from Afghanistan
---
Upcoming Programs
(See the official schedule at
RotaryBayCity.org
)
April 29 Clubs Review of Major Projects for 2008


May 6 meeting to be held on May 7! Rotary Ambassadorial Scholar Mohibullah Israr.


May 13 Consumers Energy's New Power Plant In Essexville
 
---
Visit RotaryBayCity.org