Minaadendmowin
New Native American Exhibit
Starts at Studio 23 September 12th
September 10, 2003
By: O. J. Cunningham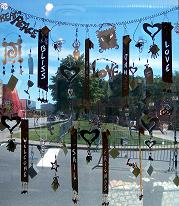 Outstanding fall exhibits and a
booming consignment store mean a bright
future for Studio 23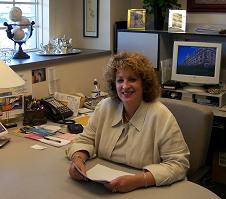 Betsy Dean, Executive Director of Studio 23
A new art exhibit will be unveiled on September 12, 2003 at Bay City's downtown
Studio 23 Arts Center
. The exhibit, titled Minaadendmowin, is sponsored by SC Johnson and will feature Great Lakes Native American traditional art forms, such as pottery, beading, and hand-made canoes.
Minaadendmowin is the Ojibwe word for "Respect." Its use in the title of this exhibit is meant to reflect the sense of reverence found among Native Americanartists toward their work.
Betsy Dean, Executive Director of Studio 23 Arts Center, said the staff selected the exhibit's name together.
"This exhibit is very different from anything we have promoted in the past," said Dean recently. "Our hope was to gel the past with other contemporary arts forms."
Studio 23 originated as a nonprofit arts organization in 1959.
Before establishing its current, permanent residence on Water St. in downtown Bay City, however, it had many homes, including the second floor of Weiland furniture on US 23, which is where the arts center took its current day name, the Little Red Schoolhouse on Knight Road, and Thomas Jefferson Elementary School.
The organization's current home in Jennison Place is within walking distance of the Wenonah Park Friendship Shell, the
Bay Arts Council
,
Delta College's Planetarium
, and many thriving stores and restaurants.
A consignment store featuring the artistic creations of local and national artists is a newer component of the agency made possible by its permanent location.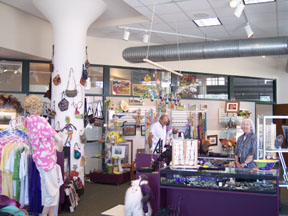 The Minaadendmowin exhibit will kick off with a reception from 5 p.m. to 7 p.m. on September 12, 2003 in the Studio 23 Gallery. The event is open to the public.
At least two workshops will be conducted during the exhibit's month and a half run in the downtown gallery. Potential topics include the creation of "pinch pottery" and "quill boxes."
The exhibit is also a part of the Great Lakes Native American Cultural Experience Tour that will be attended by many local school children this fall.
As part of the tour, the Delta College Planetarium will feature a film on authentic Native American sky legends from the Great Lakes region. The Bay City Historical Society and Museum will present a hands-on display about the tangible culture of the Ojibwe called the "Circle of Life."
Other exhibits planned for 2003 at Studio 23 include the "Day of the Dead Celebration" in November featuring the work of local artist Barron Hirsch and the photography of Monte Nagler, sponsored by:Thomas Braley in December.
For more information on the Minaadendmowin exhibit at Studio 23 or the Great Lakes Native American Cultural Experience Tour, please contact Betsy Dean at (989) 894-2323.