Michigan Hourly Minimum Wage Increase!
Michigan Has Passed The Third In A Series Of Minimum Wage Increases
July 3, 2008
By: MyBayCity Staff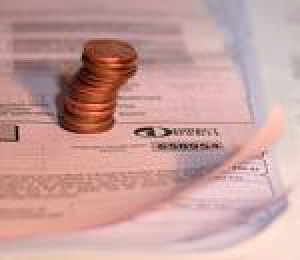 Minimum Wage Increase Could Affect Small Business Owners And Paying Customers
As of Tuesday, hundreds of thousands of Michigan workers will be getting a raise!
Michigan's hourly minimum wage jumped Tuesday from $7.15 to $7.40. This increase will assist approximately 209,000 people who currently earn more than $7.15 but less than $7.40.
About 58,000 workers in Michigan only make minimum wage, which is the lowest amount employers legally have to pay. The wage increase applies to Michigan residents at least 18 years old. For those younger than 18 (minors), there will be an increase to $6.29 an hour, which is 85 percent of the adult wage.
The 25-cent wage hike is the third in a series of minimum wage increases passed by the state in 2006. Minimum wage jumped from $5.15 to $6.95 on October 1, 2006 and to $7.15 on July 1, 2007.
The increase may not help many local small businesses, in fact, there is a fear that many will not be able to hire needed employees.
"Minimum wage has increased incredibly in the past two years. The problem for the small business owner is that these increases are mandated yet never intended to raise a family. It truly affects small businesses that have a lot of minimum wage employees rather than a smaller workforce which would ultimately mean laying off less jobs. Unfortunately, when minimum wage goes up, so does the cost to the customer", said Tom Dore, owner of Dore's Party Stores.
Businesses warn the higher wages mean they'll have to lay people off, cut back employees' hours, raise prices and put off planned renovations.
Glenn Fonzi, former owner of Fonzi's Pizza states, "These minimum wage increases are killing the small business owner. For instance, in the pizza industry, if I have 6 drivers out delivering for 8 hours, this increase just caused me to ultimately "give away" one of my pizzas costing me an additional $12!"
There is also a fear of seeing the quarter, which is approximately a 3 percent increase, at the register.
Anthony Jeske, Manager of Old City Hall in Bay City states, "This increase causes small business owners to have to give raises to other positioned employees, such as non-tipped employees across the board. We want to retain our employees, therefore is becomes necessary to increase their pay as well to accommodate their particular positions with the company."
The increase is not expected to have an effect on Michigan's unemployment rate, estimated in May to be 8.5 percent.
There are two sides to the debate about minimum wage that both hold valid points. Minimum wage is a major issue in the world of economics and politics. Political figures often prey on the public's general ignorance of economics and promise to increase the minimum wage. Economists ,on the other hand, view the long term effects and see the damage it can cause.
Regardless, this increase will hopefully offer a sense of relief to our community workers and their families.
Bay City Mayor, Charles Brunner has the same perspective. "I see both positive and negative side of the coin for business as it pertains to the economic climate of our community," said Brunner.