(V) Stevens Cycle Sales Hosts Bike Night Finale!
How Do You Spell Fun? S.T.E.V.E.N.S.!!!
August 10, 2008
By: MyBayCity Staff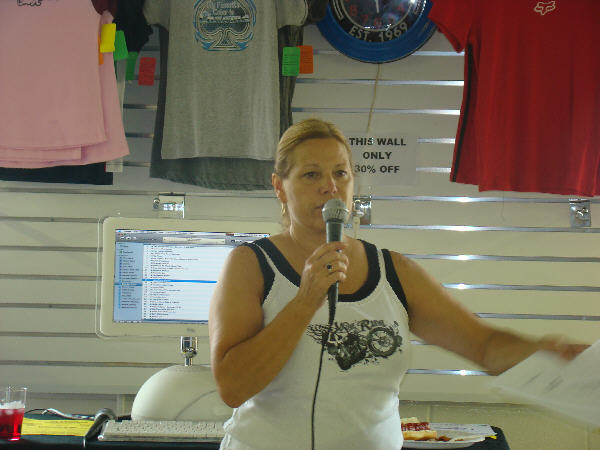 Deb Stevens kicks off Steven's final 2008 Bike Night event, welcoming her customers to eat the "yummo" handmade food, enter the drawings and take advantage of the discounts!
(MyBayCity Photo)
Steven's Cycle Sales held their final Bike Night event Thursday evening and was it ever ... an event to remember! Delicious homemade food, prize drawings, chair racing and a joyous crowd filled the establishment.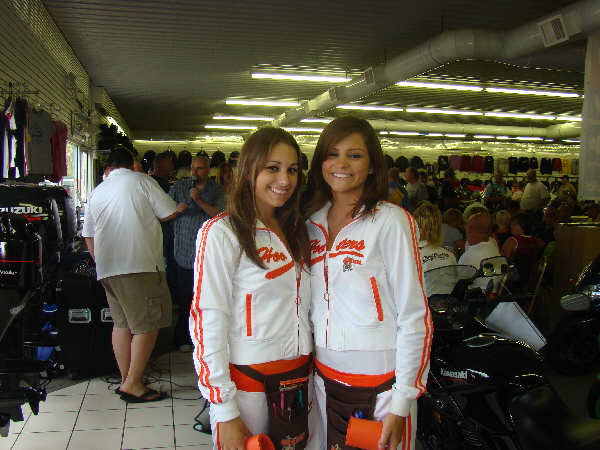 The Hooter's girls were on site promoting Steven's specials that night which included 30% off apparel and a line up of Cycles marked down to invoice! Pictured in the foreground is Josh Sharrow, Vice President of Impact Sound Entertainment.
(MyBayCity Photo)
Bill Stevens Sr. began his dealership now known as Stevens' Cycle Sales Incorporated by offering top customer service to the surrounding community through his full service gas station known as Stevens' Bay Service.
Because of his love for bikes he started renting Bridgestone motorcycles; quickly outgrowing the first location he moved to the current location carrying Suzuki as his first product line. Since the beginning, the dealership has grown into over 10 major product lines including a distributorship and three different locations.
Bill and his staff are known for their small town friendly way of treating customers. The dealership has celebrated over 40 years in business with Bill's family and friends working side by side.
Stevens' Cycle Sales is located 3636 S. Huron in Bay City, Mi and can be reached at (989) 684-9872. Stevens' Cycle Sales also has another location, Stevens' Sports Center in Midland located at 1911 E. Airport Rd. and can be reached at (989) 631-6450.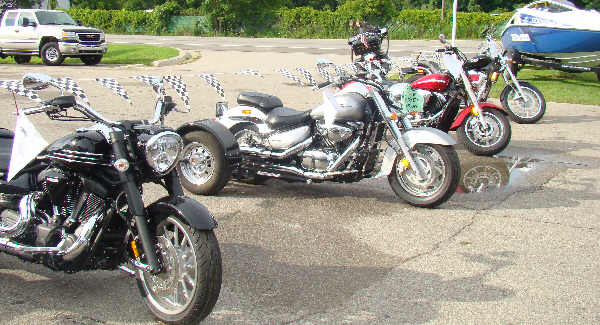 These particular Cycles are currently (if not already sold) marked down to INVOICE pricing! If your in the market for a brand new "ride", head out to Steven's Cycle Sales TODAY and check out the discounted inventory before they are gone!
(MyBayCity Photo)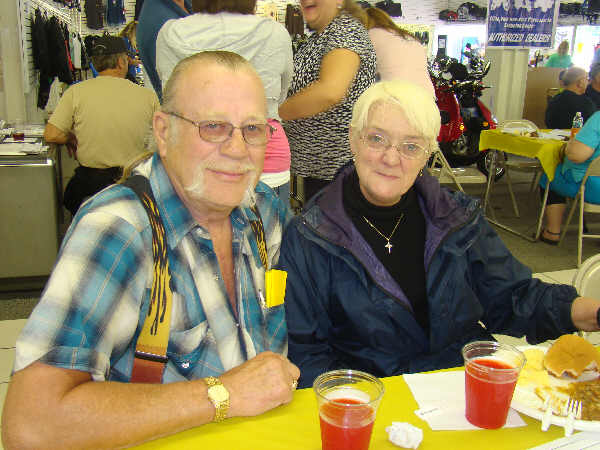 Many patrons enjoyed delicious food and homemade punch awaiting the results of the prize drawings and the chair races!
(MyBayCity Photo)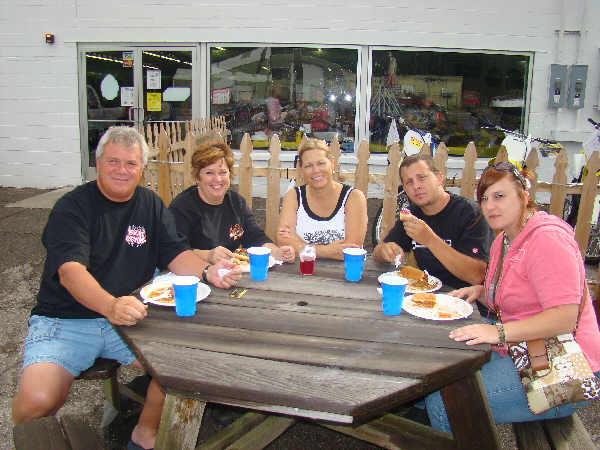 Pictured (L/R): Rich & JoEtte Phelps, Deb Stevens, Nick Phelps and Amanda Shear. Nick and Amanda traveled all the way from Orlando FL for the big event!
(MyBayCity Photo)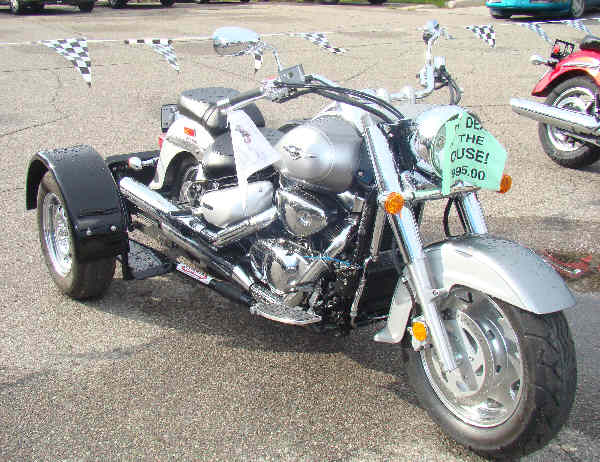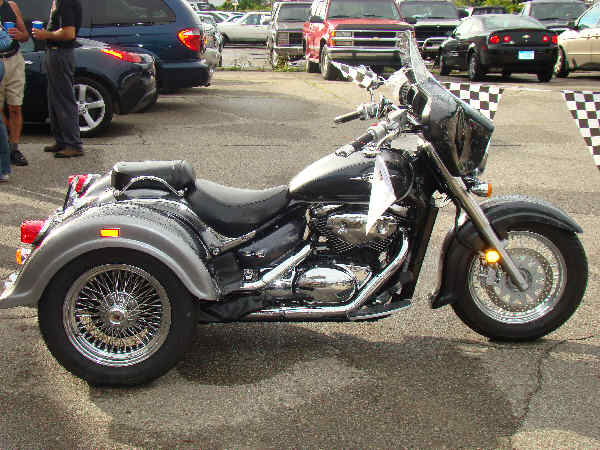 These bikes are just two of the many that are still available at discounted pricing!
(MyBayCity Photo)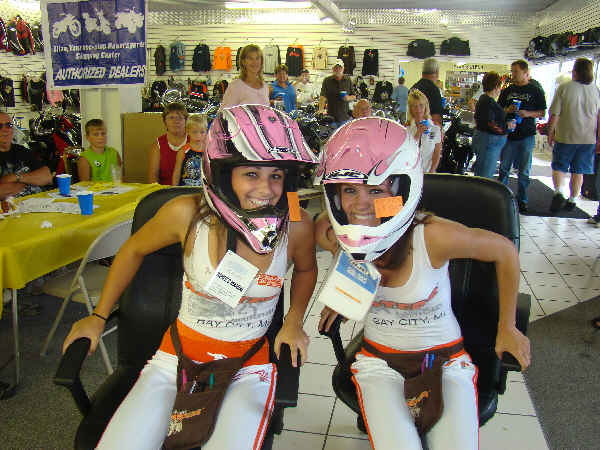 Hooter's girls, Monica & Abby get ready to rumble in the desk chair race!
(MyBayCity Photo)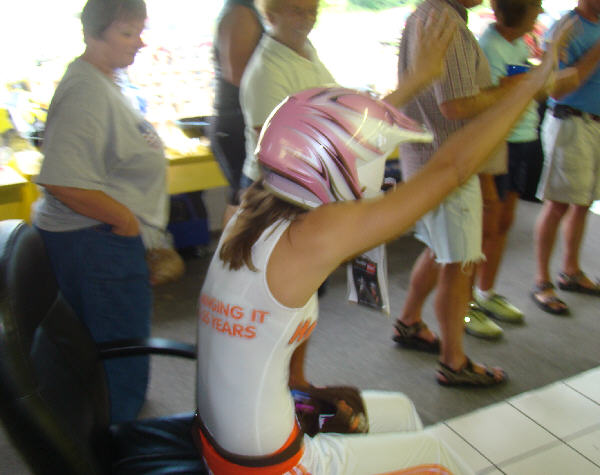 Abby from Hooters wins the race, not once, not twice, but three times in a row!
(MyBayCity Photo)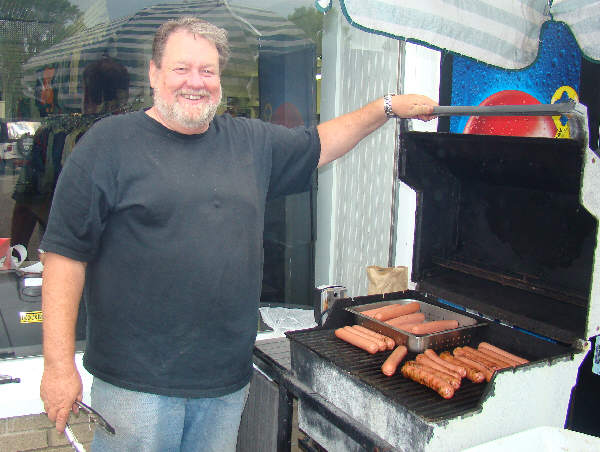 Dan Hogan "runs the show" attempting to keep up with the hungry crowds!
(MyBayCity Photo)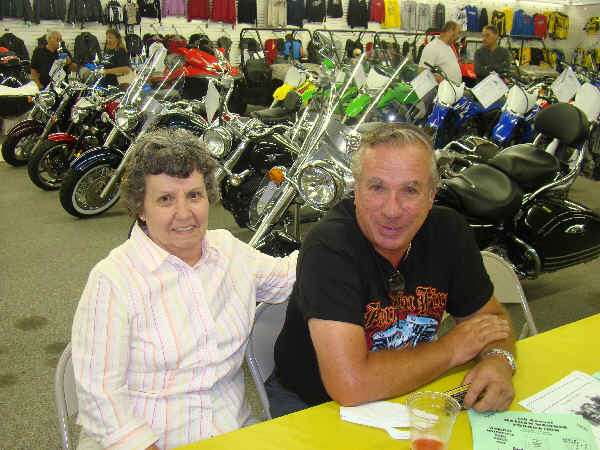 Terry & Rose Schwartz take a moment to pose for MyBayCity camera!
(MyBayCity Photo)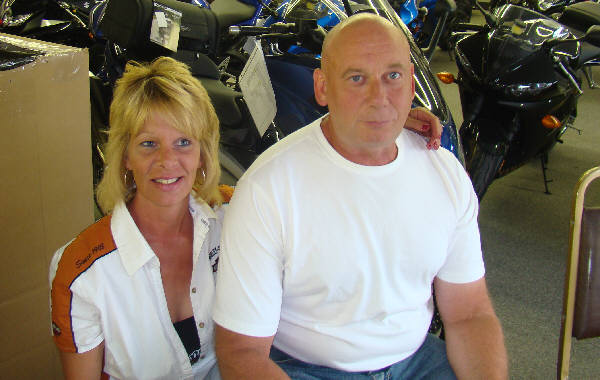 Cindy & Mike anxiously await their numbers to be called for the prize drawing and it was!
(MyBayCity Photo)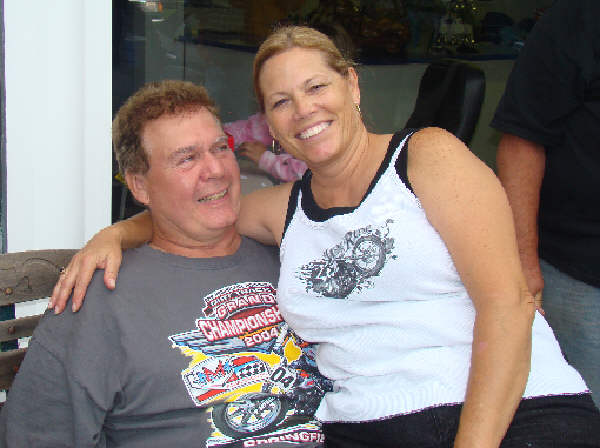 Bill & Deb Steven's take a break from a momentous evening of entertaining their customers.
(MyBayCity Photo)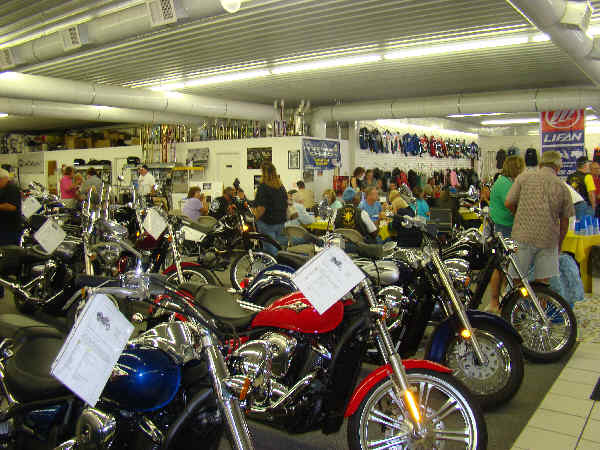 The evening was filled with food, fun, sales and entertainment! For those who missed the event, there is always next year and "knockout" promotions continue from now until then!
(MyBayCity Photo)
Be sure to visit Stevens' website at
Stevens'
for promotions and information throughout the year! "It Don't Get Any Lower Than This" was their motto for the event and the Steven's are sure to "Let The Good Times Roll"!
For Information On How Your Business Or Event Can Be Featured, Call Sales & Marketing Director, O.J. Cunningham At ((989) 892-8501 Or Email OJ@MyBayCity.com TODAY!