Bay City Rotary Club Schedules Michigan Economic Development Leaders
Tony Wenson of Film Office Slated Oct. 21, MEDC's Jim Epolito Oct. 28
October 5, 2008
By: Dave Rogers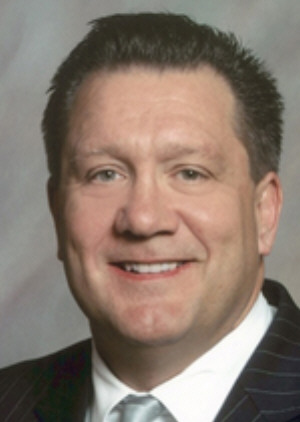 James Epolito, CEO, Michigan Economic Development Corporation, who will speak at the Rotary Club of Bay City on Oct. 28.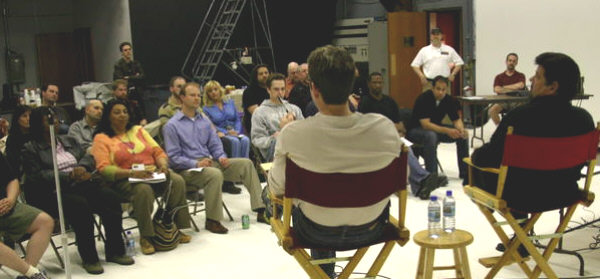 Michigan Film Office officials conduct an orientation with filmmakers.
The Rotary Club of Bay City has scheduled two heavy hitters in the Michigan economic development scene as upcoming speakers:
Tony Wenson, of the Michigan Film Office, is slated to speak to Rotarians here Tuesday, Oct. 21;
James Epolito, director of the Michigan Economic Development Corporation, is slated for the Rotary podium on Tuesday, Oct. 28.
The announcement of speakers was made by Barbara Dinauer, member of the club's program committee, headed by Ed Keating and Eric Jylha.
The Michigan Film Office was created in 1979 to assist and attract incoming production companies and to promote the growth of the state's indigenous industry.
Mr. Wenson is CEO of the film office and formerly was director of worldwide corporate marketing at Compuware Corporation, general manager at Broadstreet Communications and CEO at Web Elite. He was educated at the University of Nebraska and Michigan State University where he was on the baseball and football teams.
Mr. Epolito is the CEO of the state's lead economic development agency, the Michigan Economic Development Corporation (MEDC) and is a member of the governor's cabinet. His focus is on job creation through life sciences, alternative energy, advanced automotive manufacturing and homeland security and defense.
MEDC provides administration of the 21st Century Jobs Fund Initiative, directs economic policy development, business retention and attraction, technology development, trade and international investment, tourism promotion, business marketing, and community development.
Previously, Mr. Epolito was president and CEO of Accident Fund Insurance Company of America and senior vice president of subsidiary operations, Blue Cross Blue Shield of Michigan.
He earned his bachelor's degree in Communications from Michigan State University in 1978 and won three varsity letters in football. He also earned a master's degree in Public Administration from Western Michigan University in 1992.
The film office provides the following services:
Location photographs - from our files or shot to order.
Help with location procurement and clearance.
Send us your script or storyboard for best results.
Response within 48 hours in most cases.
Sorry, no state helicopter.
Liaison with local/county/state government.
Contacts with business, institutions, neighborhoods,churches, farmers and UFOs (no permit requirements).
Production - Pre to Post.
Crew, equipment, talent, unions, weather stats, studios, lab.
Where to stay, where to shop, and what to eat.
Michigan offers an exceptional film incentive, officially called the film production credit, that is a refundable, assignable tax credit of up to 42 percent of the amount of a production company's expenditures (depending upon type) that are incurred in producing a film or other media entertainment project in Michigan.