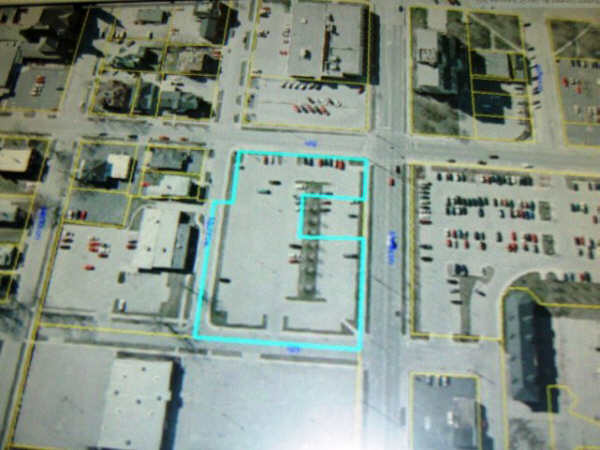 County property website shows lot proposed for sale outlined.
---
Bay County May Sell Madison Lot for $439,237 to Bay-Arenac Behavioral
Full City Block Would Generate Revenue Just When Needed, Says Attorney
January 4, 2009
By: Dave Rogers
In the midst of the worst real estate market in decades, Bay County may have "such a deal."
County Executive Thomas L. Hickner has recommended sale of the property located at Madison and Fourth currently in use for county secondary staff and public parking.
Buyer would be Bay Arenac Behavioral Health Authority (BABHA). Indications are the agency would be constructing an office building on the site.
The price asked is $439,237, based on a compromise between two appraisals, one for $422,000 by BABHA and another for $460,000 by the county.
The Bay County Board of Commissioners Ways and Means Committee, headed by Commissioner Brian Elder, will consider the proposal at its meeting Tuesday at 4 p.m.
"Addition of this BABHA office would bring additional employees to the downtown Bay City area, stimulating the economy," said Corporation Counsel Marty Fitzhugh. "Selling the property would generate significant revenue to the county during challenging economic times."
Ms. Fitzhugh indicated that Michigan law provides that commissioners serving on the BABHA board must abstain from negotiation or voting on the proposal. Commissioners Eugene Gwizdala and Ernie Krygier are members of the BABHA board.
The Bay Arenac Behavioral Health Authority operates a mental health clinic at 201 Mulholland and provides a variety of mental health and substance abuse services locally and to area counties. Robert L. Blackford is listed as CEO of the agency.
The agency receives regional financial support from the Michigan Department of Community Health, Office of Drug Control Policy and the Arenac, Bay, Huron, Montcalm, Shiawassee and Tuscola County Boards of Commissioners.###