History of Civil War Prisons Add Perspective to Current Events
February 24, 2009
By: Stephen Kent
Last Weeks Meeting - February 24, 2009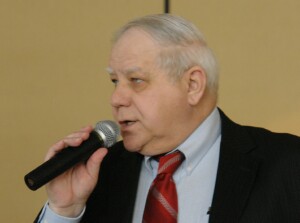 In light of current concerns about Guantanamo and Iraq's infamous Abu Ghraib Prison, it helps to put an historic perspective on military prisons.
Historian Tim Younkman
presented a program on that topic last Tuesday.
Conditions of War in the 1860's are well known to have been brutal. Disease took as many men as the war itself. However, one doesn't often think about prisons. The assumption is that conditions would not be great but they certainly couldn't be like those of medieval times. In fact they often were almost that bad.
Records of the period are limited. The military and political leaders didn't want to record too much about what went on. Historians have pieced the puzzle together and estimate that the North took some 211,411 prisoners. 16,688 were paroled in the field by swearing to fight no more. 30,218 of the remainder died in prison. The South took over twice that number with estimates at 462,634 men. 247,769 were paroled in the field but 25,976 are thought to have died.
The fate of prisoners was not all sure. Exchanges were often made using a prisoner exchange rate. A Major General would be exchanged for 40 privates. A Colonel would go for 15 privates, and so on.
There were 150 documented prison camps in the war. Today those camps are lost to memory. Camp Randall in Madison Wisconsin is on the grounds of the University of Wisconsin. Johnson?s Island, located in Sandusky Bay, Lake Erie is in the area of Cedar Point.
Prison condition were often dismal. Men were crammed into buildings in the best prisons, tents in others but were often just penned up in stockades. Prison hospitals were often just warehouses where the sick took care of themselves. There was no Red Cross at that time.
At the end of the war most people forgot the prisons. The one exception was Henry Wirz of the Confederacy who was tried and executed for conspiracy and murder for his actions as commander of Camp Sumter, the Confederate prisoner of war camp in Andersonville, Georgia.
---
CLUB NEWS and ANNOUNCEMENTS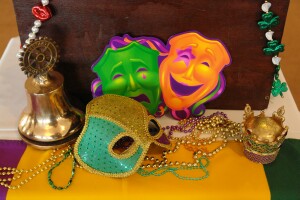 Thanks to Dee Dee for providing the Mardi Gras beads and decorations for the day.


Deb Davis updated the club on the Provisional Tawas Bay Rotary Club and presented that club's new flag. Although not yet an official club, they have two projects and two fund raisers going already.


The Thesaurus shipment has arrived and are ready for delivery to the schools. See Chuck Cusick if you'd like to participate in the great project.

Applications are being accepted for an outbound Ambassadorial Scholar.


GSE Team from Thailand is scheduled to be here April 5 through 10. Contact Hratch for more information.


Vocational Days will be March 3 and 24.


---
Upcoming Programs
(See the official schedule at RotaryBayCity.org )
March 3: Vocational Day First of two job shadowing day for high school students. Craig McMorris, WNEM TV5 News Anchor, to speak on "Inspiring our youth on Career Choices".


March 10: MBS Airport Manager Jeffrey Nagle will speak on the local facility, it's past, present and future.


March 17: Living Green Our own Anne Trahan will show us how she is living green on St. Patrick's Day


March 24: Vocational Day Second of two job shadowing day for high school students. Dr. Eric Gilbertson, President of Saginaw Valley State University, to speak on Youth of Tomorrow,Their Choices and Saginaw Valley


April 7:
GSE team from Tailand
---
Visit RotaryBayCity.org