Al McFadyen, Former Bay City Development Director, Speaks Tuesday at Rotary
Delhi Township DDA Director to Bring Insight to Battle Over Tax Capture
February 29, 2004
By: Dave Rogers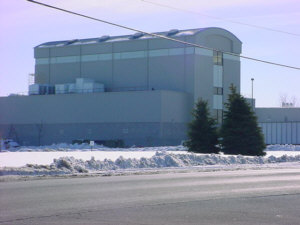 Bay City Times-Saginaw News press building is multi-million dollar investment in Bay County through DDA involvement at Valley Center Technology Park.
      Al McFadyen, former Bay City development director, now director of the Delhi Township, Ingham County, DDA, speaks to the Bay City Rotary Club Tuesday on the value of DDAs to a community, with introduction by Cliff Van Dyke, programmer.      
McFadyen will bring an outside perspective to the battle now raging over the "capture" of property taxes to support new industrial and commercial developments. Delhi Township, near Lansing, has a development area many times the size of the local ValleyCenter Technology Park. A tax sharing agreement has been negotiated with the township and Ingham County that has been considered by Bay County officials.
March 9 and 16 are Vocational Days at Rotary, with speakers Associate Dean Dave Bledsoe of Delta College the first week and Tom Hollingsworth, president of Duro-Last Roofing, to follow. Deb Lutz, vice president of business and finance of Delta, and Jim Hollerbach, industrial sales representative, are programmers. More than 100 high schoolstudents are signed up for the one-day mentoring process over the two weeks with Rotarians, according to chairmen Ralph Knop and Griffith Acker.
Jason McCoy, regional Boy Scout executive, comes to the podium at Rotary on Mar. 23, programmed by Jim Hollerbach;
The Mar. 30 program will feature Mike Seward, president of the Bay Area Chamber of Commerce, introduced by Dave Rogers, programmer;
Eric Renshaw, entrepreneurial custom yacht and small craft builder, willspeak on Apr. 6, with introduction by Dave Rogers, programmer;
A speaker from Bay Regional Health Center will talk about the new volunteer health clinic in Essexville on Apr. 13, with introduction by programmer Keith Markstrom;
Apr. 20 will see Josie Meyer speak on the 8th annual Mid-Michigan Regional Business Expo, slated Wed. May 5 at Saginaw Valley State University; Introduction will be by programmer Jim Hollerbach;
Laura Ogar, Bay County environmental affairs and community development director, is scheduled to speak on economic development to Rotary on Apr. 27, with introduction by programmer Jim Hollerbach.
Hratch Basmadjian, manager of the Holiday Inn, heads the committee planning the Rotary District 6310 Assembly and Conference on April 30-May 1. Basmadjian promises and exciting two days of programs for Rotarians, including a presentation Youth Exchange students from various foreign countries. The event will be headed by Rotary District Gov. Jerome Yantz and District Gov.-elect Ruby Iwamasa of Midland.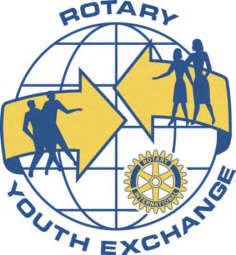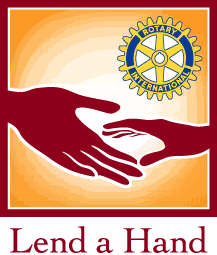 ---