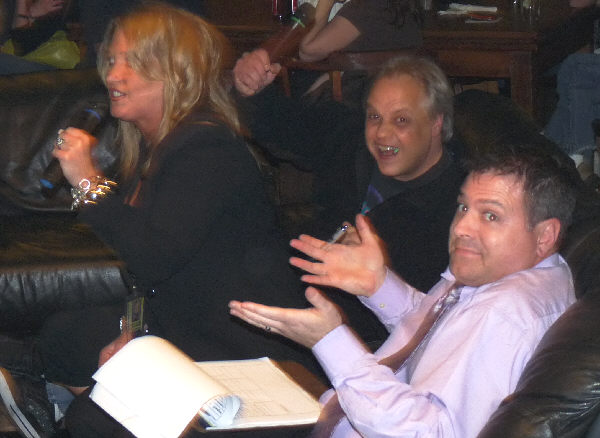 Michigan Idol Judges having fun, Tom Anderson, Marlo Leveling, George Lynch. (It's tough having to be the lady judge, says Leveling)
All Photos & Video By Julie McCallum
---
Talk About Having Fun On A Thursday Night
See Video Performances From Steve Armstrong, Kate Gembrowski, Taylor Vitany
April 12, 2009
By: Julie McCallum, Entertainment Editor
Michigan Idol 2009! Is every Thursday night at the Stables Martini and Cigar Bar (Inside the Dore Riverview Complex) on Midland Street in Bay City!
Goal:
Cash Prize, finalists opening acts this summer on Big Stage at
Labadie Pig Gig
and a solo spot on Sunday.
What makes half the fun on Thursday's competition??? It's The Judges and their comments ... of course!
Our Tri of local celebrity Judges, (Pictured Above) Tommy Anderson, (Infinity band), MyBayCity Staffer, (Tri City Buzz Television), George Lynch, (Charter Media and/or I heard a rumor, he used to be the guitarist of the band Dokken???).
Anderson, Idol Judge, said, "Everybody was hot tonight, I think it was a full moon!"
Lynch, Idol judge, said, "What an awesome night, only week two and already the competition is heating up." Everyone performed with intense emotion, you could see it in their faces and hear it in their voices. I can't wait to see how they bring it next week.
MICHIGAN IDOL IS SPONSORED BY:




If you would like to become a Sponsor of Michigan Idol 2009 Call 892-8501
MICHIGAN IDOL COMPETITORS - Thursday, April 9, 2009 (Pictured Below)
| | | |
| --- | --- | --- |
| Chuck Kirkbride | Amanda Beson | Drew Brady |
| | | |
| --- | --- | --- |
| Sammy Facundo | Jerry Weller | Jessica Rex |
| | | |
| --- | --- | --- |
| Jen Wagner | Bridgett Ballor | Geno Cummings |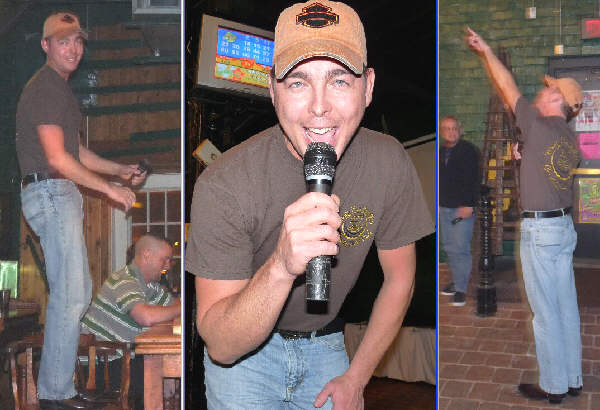 (Above) 2007 Michigan Idol Winner & past Judge, Steve Armstrong of the 25 cent Beer Band, gives everyone a treat with a performance of his own. You will never catch Steve standing still through his performance! (You can catch Armstrong and the 25 cent Beer Band performing Every Wednesday night at the Stables Martini & Cigar Bar)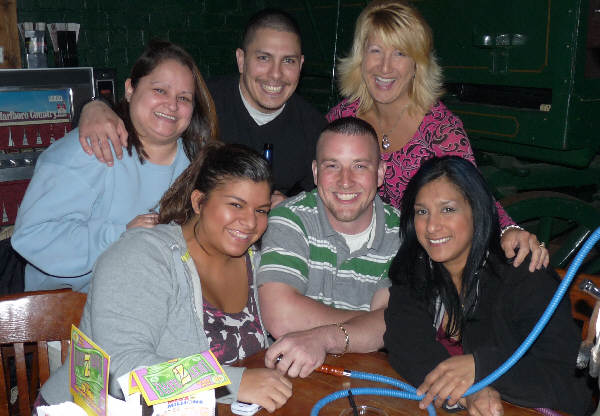 (Above) It's The Facundo "Fab Five" . . . okay, Six.(5 just sounded better) (L/R) Kelly Flores, Kyle Wilson, Jaime Garcia, (Back Row)Anita Facundo, Sam Facundo, Nicole Kurchek.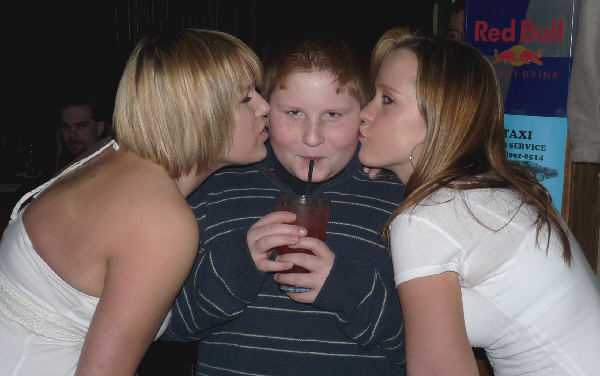 (Above) Caleb P has the best seat in the house!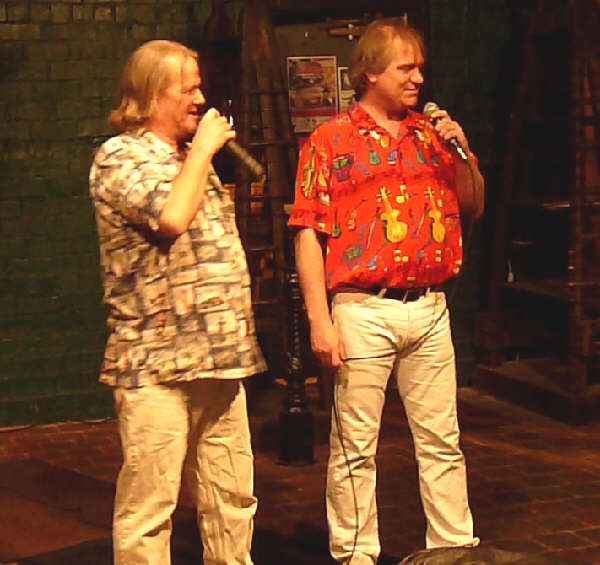 (Above) Geno and Doug hash it over with the judges. (Is it just me or are these two dressing alot alike?)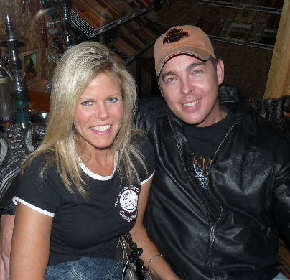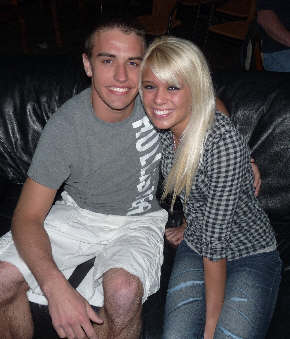 (Above Left)
They are Back, Denise and Steve Armstrong, always happy to see these guys!
(Above Right)
Competitor, Taylor Vitany and Josh smile for MyBayCity cameras.
SEE you Next Thursday, April 16, 2009!