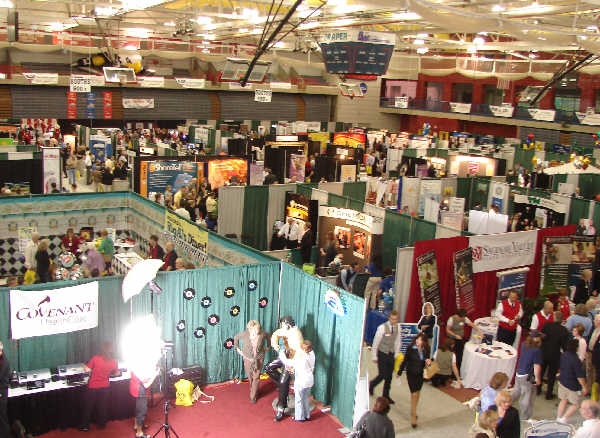 It's The Biggest Business Event of The Year!
The Great Lakes Bay Regional Expo at the SVSU Ryder Center
April 13, 2009
By: Julie McCallum,
Senior Staff

The Annual Great Lakes Bay Regional Expo, (formerly, Mid-Michigan Regional Expo) hosted by the Bay Area, Saginaw and Midland Chamber's of Commerce will be held on
TUESDAY, May 5, 2009
.
Mike Seward, President of the Bay Area Chamber of Commerce said, "Our Business Expo regularly draws 3,000 visitors, and is a cost effective way to reach a large audience." Seward continued, "This show can be utilized to reposition your company in our local market, emphasize your branding and reinforce name recognition, introduce new goods and services, have product demonstrations, and produce a positive and lasting impression of your company."
Click on Logo below to visit The Great Lakes Bay Regional Expo Website.

According to the Marketing Director of MyTriCityNews.com, The Business Expo, was a tremendous success last year (2008) for all businesses who invested their time and money into the event.
Leveling said, "Hundreds of exhibitors showcased their products and services, demonstrating them "LIVE" which proved to be a cost-effective business marketing tool."
0202 nd 07-17-2019