Rotary District Conference Draws 200 From 31 Area Clubs
Supt. Mark Gaubatz Speaks Tuesday; Pt. Aux Barques Lighthouse topic May 11
May 2, 2004
By: Dave Rogers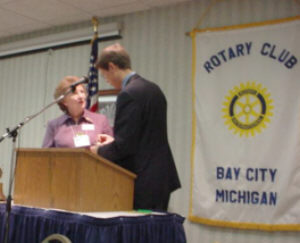 Diane Yantz receives honorary Rotary membership from President Rob Monroe at Friday luncheon in the Holiday Inn.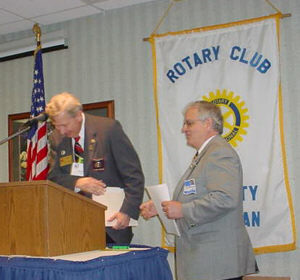 RI President's Representative John Eberhard of London, Ontario, is welcomed by District Gov. Jerome Yantz at district conference.
      The Bay City Rotary Club concluded a highly successful District 6310 Assembly and Conference attended by more than 200 persons last weekend.
      Representatives were on hand from most of the 31 clubs in the district, ranging from Owosso to Alpena. The district assembly on Friday morning was conducted by Ruby Iwamasa, incoming district governor, who is succeeding District Gov. Jerome Yantz of Bay City.
      "World understanding comes so easily when you meet with people from different cultures," said Yantz at Friday night's banquet in the Bay City Country Club.
      John Eberhard, of London, Ontario, Canada, representative of Rotary International President Jonathon Majiyagbe, praised clubs in the district for their support of the RI Foundation's effort to stamp out polio worldwide through immunization and education.
      He especially noted contributions like those of Nancy Cusick of Bay City, who was part of a team that conducted polio immunizations in Niger,Africa.
      "A single drop of vaccine will give enormous relief to a boy in India or a girl in Africa," said Eberhard, noting that the Polio Plus initiative of RI is in its final phase of an 18-year campaign. "It requires us all to dig a little deeper to make sure the gap is closed," he concluded.
      Diane Yantz, wife of outgoing district governor Jerome Yantz, received an honorary membership in Rotary from Club President Rob Monroe at Friday's luncheon.
      Speaker at Tuesday's regular meeting will be Supt. Mark Gaubatz of the Essexville-Hampton School District. Gaubatz is retiring after eight years with the district and will give his views on education from a local and statewide perspective.
      The following week, May 11, will feature speakers from the Pt. Aux Barques Lighthouse Society.###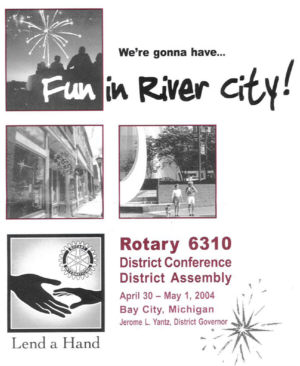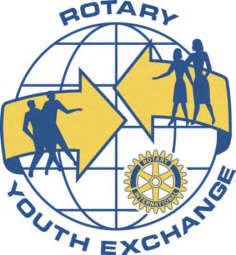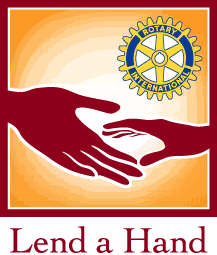 ---