Comic D.L. Hughley to Appear Jan. 29 at Delta College for Heart Research
Benefit Event Honors Dorian Dawkins, Saginaw 8th Grader, Who Died Suddenly
January 22, 2010
By: Dave Rogers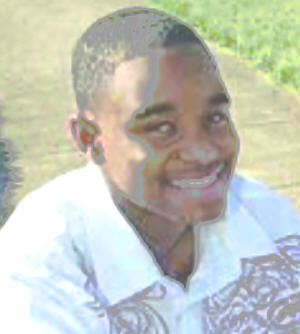 Dorian Dawkins, to be honored at benefit concert Jan. 29 at Delta College.
D.L. Hughley of "The Original Kings of Comedy" will be performing Jan. 29 at Delta College in a "Show Your Heart" benefit concert.
The concert, for the Dorian Styles Dawkins Foundation and the American Heart Association, will be held in the Pioneer Gymnasium at Delta College starting at 8 pm.
General admission tickets are still available and can be purchased online for $35.00 at www.dd3.eventbrite.com. All proceeds go to local students for college scholarships as well as research and early detection of heart diseases and issues.
In a heartfelt tribute, "Show Your Heart" is in honor of Dorian Dawkins, son of Saginaw High varsity basketball coach Lou Dawkins and Latricia Dawkins, principal of Loomis Math, Science and Technology Academy.
Dorian died of acute myocardial ischemia on June 13, 2009 at the age of 14 when he collapsed at the free-throw line during a game at basketball camp at Michigan State University.
All proceeds from concert will benefit Saginaw area children providing scholarships and the AHA providing research and early detection.
Dorian, one of area's the top basketball prospects, was participating in the Izzo Team Shootout at MSU when he suffered a medical emergency and died after collapsing during a game. Dawkins was immediately attended to by a trainer and nurse on hand at the event and was transferred to Sparrow Hospital in Lansing where he died.
?The loss of a young life is an unimaginable tragedy," said MSU Athletic Director Mark Hollis.
MSU Coach Tom Izzo issued a statement saying "As a coach and even more so as a parent, I grieve, pray, and suffer with the Dawkins family, and the many people in Saginaw and beyond who mourn the passing of a wonderful young man, Dorian Dawkins.
"This tragedy calls us to come together to support Lou, Tish, and their family, and to celebrate the life of a beloved son, brother, and teammate.
"Athletic competition can sometimes divide people, and we in the arena of top-level athletics face constant challenges to focusing on the right priorities in life."
###