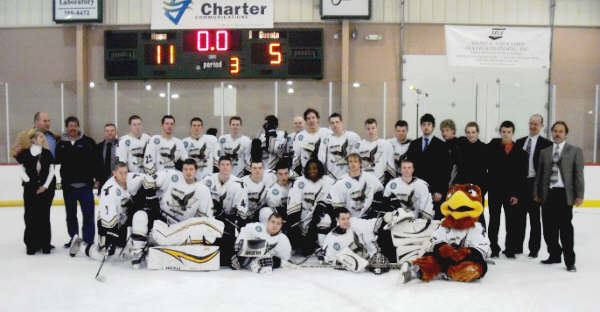 IceHawks Win Bay City PlayOff -- Head to Illinois
March 7, 2010
By: MyBayCity Staff
The Tri City IceHawks continued their playoff drive on Sunday with a big win in Bay City and now advance to the "Lakes Cup" in Danville, on Thursday.
Each team at Danville will play 4 games in a round-robin format. Top 2 winners advance to the League Championship!
GO ICEHAWKS, AND GOOD LUCK! Bring that cup back to Bay City!