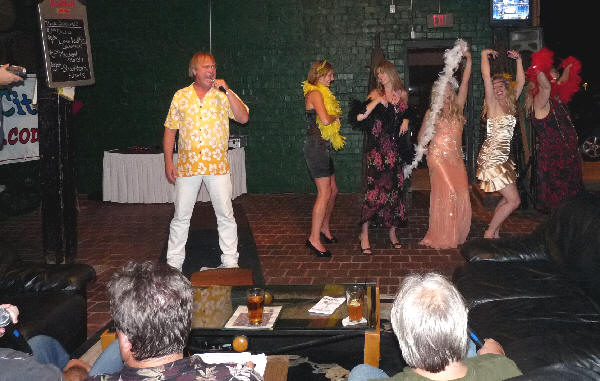 Stables Michigan Idol Show Continues
Vote Every Day for Your Favorite 3 Contestants
June 20, 2010
By: Julie McCallum, Entertainment Editor
The Michigan Idol Show is in it's eleventh week of an eighteen week segment.
The singing competition is held every Thursday at the Stables Martini & Cigar Bar located inside of BARTS on Midland Street, Bay City.
Ten (10) finalists will be chosen on Thursday, July 29, 2010. Final Four plus a wild card (on-line voting) will be chosen after competition on August 5, 2010.
Those 5 will perform at the Labadie Pig Gig at Labadie Pig Gig held August 5th through 7th, 2010. One winner will be announced after the night's performances.
Beginning on the 14th week of the competition contestants will be asked to sing songs according to the "Theme Nights" -- listed below.
July 8 - Motown
July 15 - Beatles
July 22 - Rock
July 29 - Country
0202 nd 09-13-2019