Ten Minute Rotarians Speak To Rotary Club
July 13, 2010
By: Stephen Kent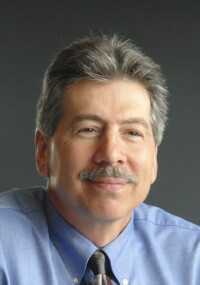 The popular "Ten Minute Rotarian" returned as the program this past Tuesday, July 13.
Tim Holsworth
grew up in Sanford, where he could ride his bike everywhere. He married his high school sweetheart, "although", he said, "to be fair she was a year behind me and we met at prom, where we were with different dates".
Tim and Tammy have two children. Their daughter Brandy is 28, has a 2 year old daughter, and lives in Denver. "So Tammy is piling up a lot of frequent flier miles." Brandy and her husband own an apparel company specializing in snow sports apparel.
Their son Brent works as an automotive electronics engineer for a GM supplier in Utica. Brent is Tim's favorite hunting partner and they spend a lot of time together.
Tim started with EF Hutton in 1985. In 1997 he joined Lane Appold CPA's (now Andrews Hooper & Pavlik) where he started a financial services area. He became a Certified Financial Planner in 1999.
Tim was a Chamber of Commerce Ambassador for seven years. He was chairman of that group for a year, ran the golf outing a time and the eye-opener breakfast. He helped establish the point system to name the ambassador of the year. He's been a Red Cross board member since 2002, serving as chair of that organization in 2003-04.
His hobbies include hunting, fishing, racket ball, and occasionally some golfing. He's currently helping his son restore a 1957 John Deere bulldozer, "the finest bulldozer that $800 could buy", 1965 Case backhoe. Tim went on to say "I'm convinced that if they could do side jobs at $100/hour for six or seven years we'll only lose about five grand."
Tim joined September 1991 and was President 2002-2003. He's been Sargent-at-Arms a number of times during his years in the club.
---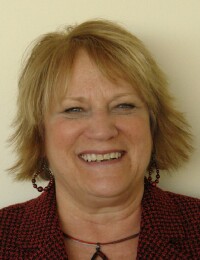 Claudia Tesch-Weiler
was raised in Farmington, Michigan. "My father Jim never raised his voice or spanked us ... except at me when I got caught sticking my tongue out at my mother and I got a swat". Her mother, Grace, was born in Scotland, and "she was NOT soft spoken".
The youngest of three girls, Claudia remembers having a great and fun childhood with weekends being spent with family, aunts, uncles and cousins in some one's back yard. Vacations spent at a family cabin on Oswego Lake.
Claudia attended community college, the University of Nebraska, and SVSU. She lived in Nebraska and Minnesota, among places. She started her career in nursing and ended up with a sociology and psychology background.
She was married in 1972 and soon had a son and daughter. "I don't have any grand children yet so I'm thinking of getting them a how to book." Claudia met her present husband, Bob, in 2003 and married in 2009. She now has four step children and seven grand children, "so Bob's kids didn't need a how to book".
Claudia and Bob have a home that Bob build himself on thirty acres of land 12 miles south of the Soo in Dafter, where they spend many weekends. They like to boat, fish, snowshoe and travel.
Claudia has been working since she was fifteen years old. She's currently Branch Manager for Independent Bank in Essexville. She joined Rotary in February 2010.
---
CLUB NEWS and ANNOUNCEMENTS
NOTE: The board will meet THIS WEEK, July 20.
That's the third Tuesday for this month only.
Rob Clark
reported on the induction of the new District Governor Eileen Jennings and some of the initiatives the district can expect.
Chris Girard
is the new Programs Chair and is recruiting people for that committee. If you'd like to help please contact Chris.
Make-up On-Line at www.RotaryEclubOne.org
---
Upcoming Programs
(See the official schedule at RotaryBayCity.org )
July 20: Rotary Safe Water Program in the Dominican Republic
. Ed Goyings introduce the Project and explain how Rotary created very successful International Service Project.
July 27: Mirror on the Wall
An Appraisal of American Health Care.
August 3: Outbound GSE Team to Portugal
---
Visit RotaryBayCity.org