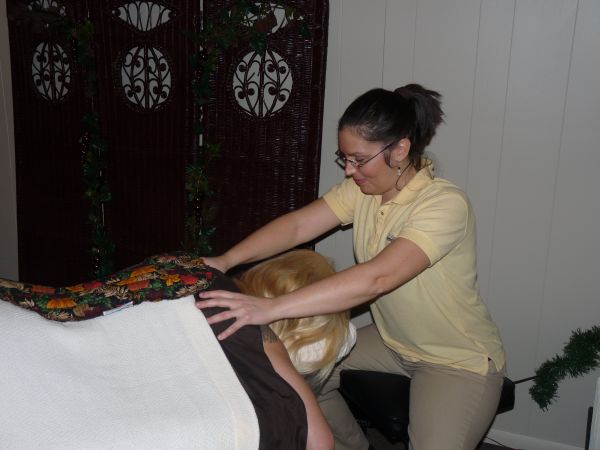 Look Mom! I'm a Massage Therapist!
All About You Therapeutic Massage
December 18, 2011
By: Diane Szczepanski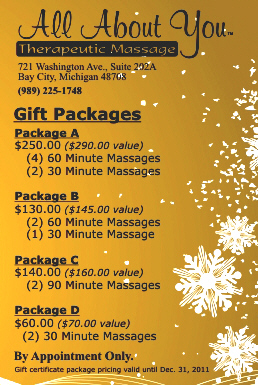 The first thing you will notice when entering the massage room at All About You, is the dim, quiet, peaceful setting for your upcoming massage experience.
If that in itself isn't inviting enough, you will have Jolene Bellsmith, Owner and Massage Therapist, greet you with her warm and soothing presence. She has a way of putting you at ease and chasing away any apprehensions you may have.
This writer has had the opportunity several times of reaping the benefits of Jolene's massage. I wanted to learn more about what she is actually doing that has helped relieve carpal tunnel symptoms in my hands, as well as reduced stress.
That and it just plain feels wonderful. I leave there with a sense of being pampered, relaxed and ready to tackle the world again.
So, I convinced my friend and MyBayCity Senior Staff, Julie McCallum, to go for the experience and let me watch and learn.
---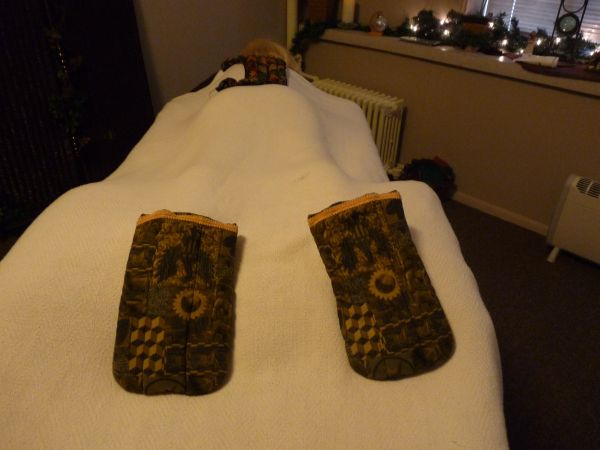 The warm pads for feet and back feel so good!
Jolene offers many different types of massage, such as Swedish, Therapeutic, Reiki, B.E.A.M. WOGIT (Energy Work), Maternity Massage, so it's important for her to get to know a little about you on your first visit and what your expectations are.
You should arrive approximately 15 minutes before your scheduled appointment to fill out an intake form, so you can receive the optimal benefits from your massage.
It is vital that she knows such things as medical history, areas of focus or areas to avoid.
Once you have discussed these items with Jolene, she discreetly leaves the room, so that you can get undressed and on the table. You will start out laying face down, with your blankets pulled up to your shoulders.
At no time are you ever completely exposed. The areas that she works on are carefully uncovered while being massaged and then immediately recovered.
One of my favorite things have been the warm pads she brings in and places on the feet and back. They resemble quilted hot pads and feel like warm heating pads. Especially heavenly in the cold temperatures of winter.
All massage is done with a non greasy cream so it is very soothing, as well as moisturizing. Jolene commented, "There is definitely a difference between massage oil/lotion and the cream I use. People don't want to get oil on their clothes and if they have to go back to work, it doesn't feel good being oily all day".
She will also check with you several times, especially on your first visit, if the touch she is using is acceptable to you.
Soothing music plays lightly in the background and the water from the fountain trickles as Jolene, goes about releasing knots and tension from stressed muscles.
I prefer not to talk during my experience and instead use this time as an hour of reflection, rejuvenation and meditation. She is completely respectful of your wishes thru-out the whole massage. The whole point of course being it is, 'All About You'.
---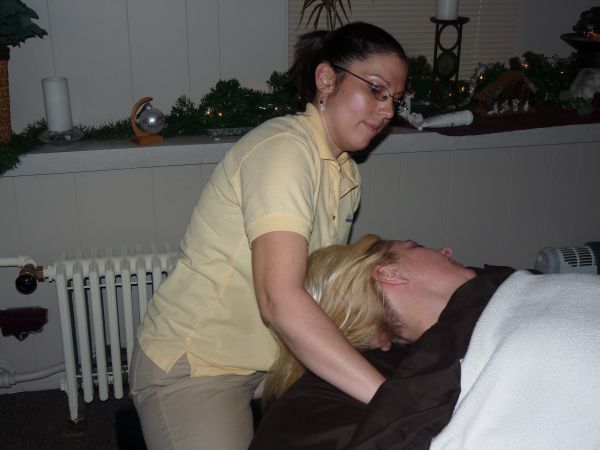 Jolene doing massage on the neck and shoulder area
Obviously, Jolene has been well trained at what she does and takes it very seriously. She is particularly accomplished at her Energy Work and I have personally experienced the amazing benefits of it.
So as not to diminish or disrespect the training it takes be a skilled Massage Therapist, this was more a learning experience and I limited my actual physical involvement to a few of the light strokes near the end of the massage.
Julie did thoroughly enjoy her massage and later commented, "The therapeutic massage and energy work was an amazing experience! Jolene is fantastic".
She went on to say "It's not only good for the body, it's good for the mind. If you book a 30 minute session, I GUARANTEE you will want the 60 or 90 minute for your next session".
---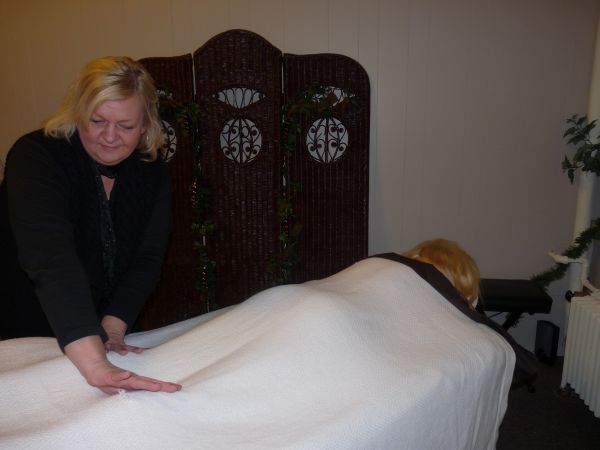 Giving Julie a quick light brush of my hands
After your massage, you will be offered a bottled water. It is important to rehydrate and drink plenty of water. This will also help flush out any of the toxins released during the massage and will help with any muscle soreness.
Massages are offered for 30, 60 or 90 minute sessions. Appointments are required, but Jolene is very accommodating to your schedule. Some same day appointments are available.
Now is a great time for last minute gift certificates and there are many packages available at this time as noted at the beginning of this article. Call Jolene at (989) 225-1748 for more information.
---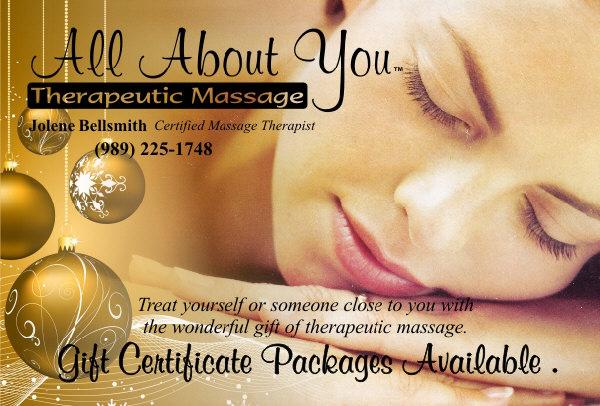 Located at 721 Washington Ave, on the 2nd floor of the Phoenix Building in downtown Bay City
---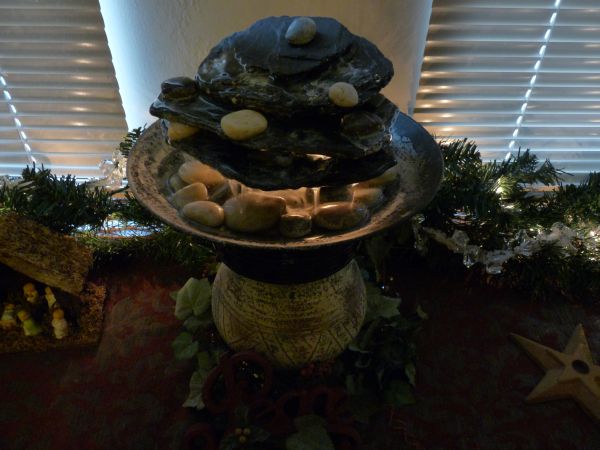 For a truly tranquil experience, visit Jolene soon!