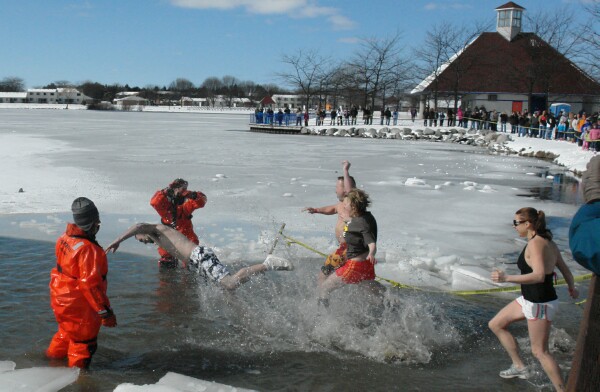 Special Olympics Holds Polar Plunge In Saginaw
Over 150 People Dive In To Raise Money
February 25, 2012
By: Stephen Kent
The local chapter of the Special Olympics of Michigan held it's 12th annual Polar Plunge at Saginaw's William H. Haithco Recreation Area. The event, which started in Saginaw, has spread statewide and this year there will be 27 plunges in Michigan during February.
A dozen years ago Lois Arnold, President and CEO, said "I'm tired of hearing about how much money other groups raise with their Polar Plunges. We should do one here." Bob Chadwick said "Hey, we're the Great Lakes state. We've got lots of water and lots of ice. We should be able to do that!" That first plunge was held in Saginaw and had 48 participants. Today's event saw 152 people get wet!
Last year the event raised $28,000, said Barb Gourd. Before the day's events ended the total was already past the $38,000 mark. Judge and Board Member Bob Chadwick said that Special Olympics anticipated raising over one million dollars statewide with this year's events. "That's been our goal and we're going to reach it this year", he said.
The event was very well organized. Plungers registered and received an orientation then were bussed to the jump site at Haithco Park. Each busload lined up in the snow waiting their turn to jump. Coming out of the water they went straight to a warming tent where they were assured the temperature was about 85 degrees. Police, Fire, EMS and Dive Team members were all on hand to insure a safe event.
The day ended with a Sloppy Joe and Soup meal, plus plenty of hot chocolate back at the registration site. A few remarks were made, awards were presented and a lot of invigorated swimmers went home happy knowing they had raised money for a great cause and had a good time doing it.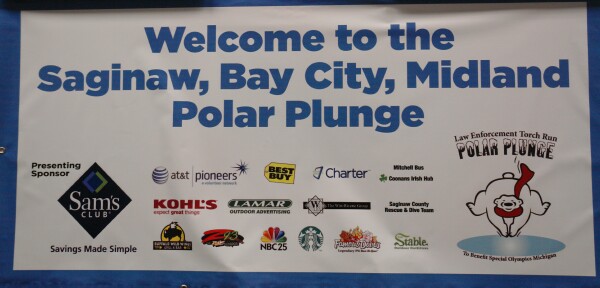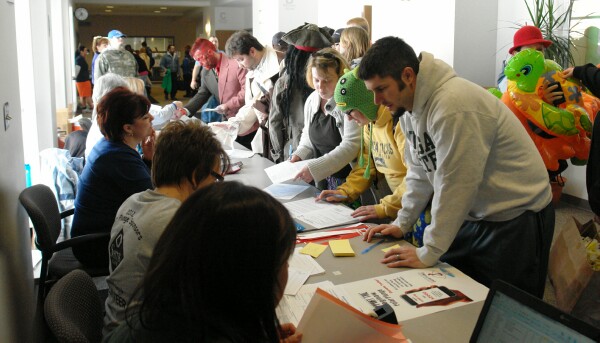 Participants register prior to their orientation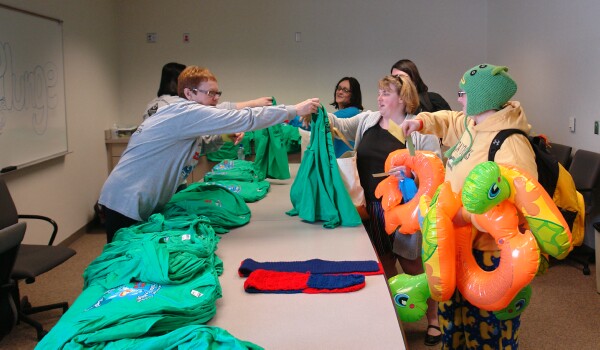 All participants get a T-shirt (long sleeved)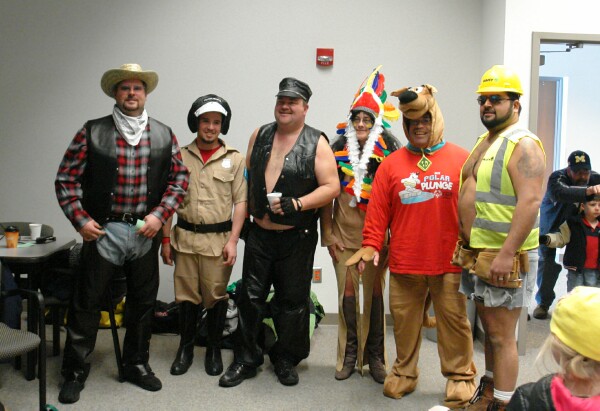 Costumes seem to be the order of the day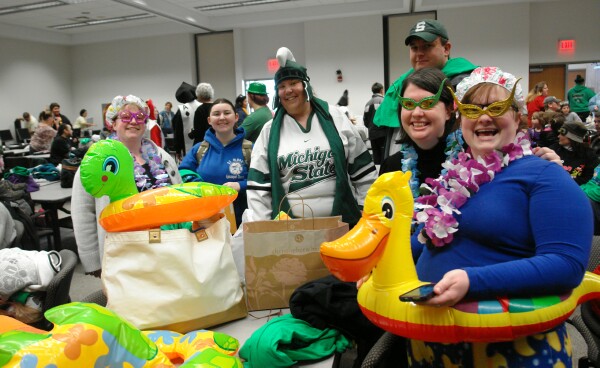 More wild costumes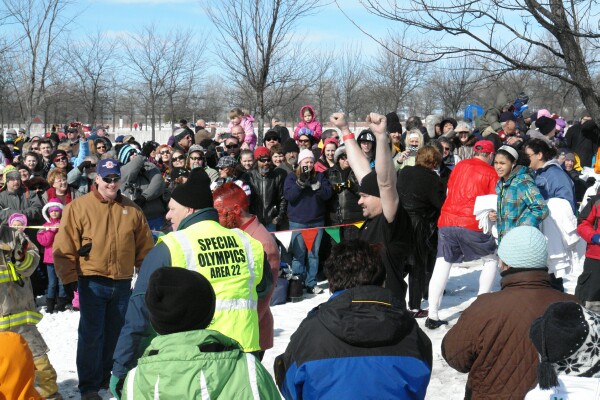 Hundreds lined the shore waiting for the plungers!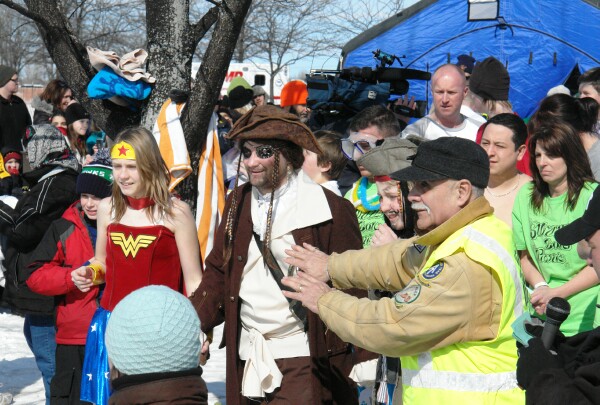 Wonder Woman and the Pirate wait their turn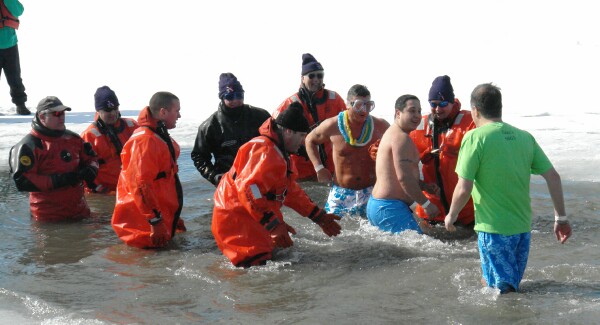 Sheriff, Firemen, EMS, Police and Dive Team were all on hand in case of any problems.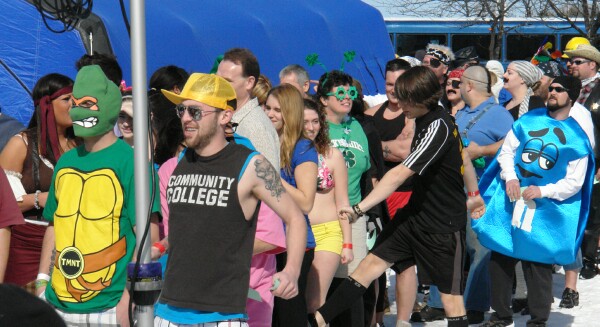 Waiting in the cold for a turn to get COLDER!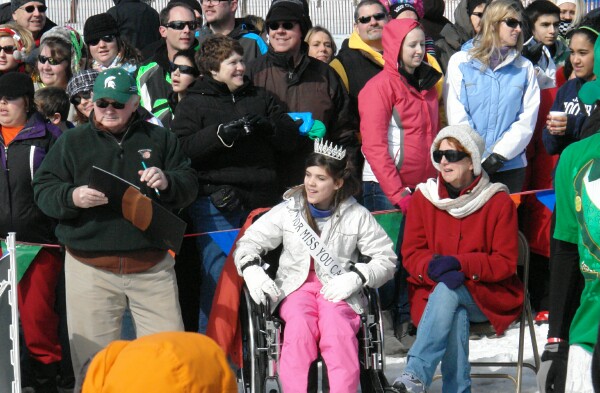 Judges Bob Chadwick, Margaux Wellman, and Pati LaLonde have ringside seats.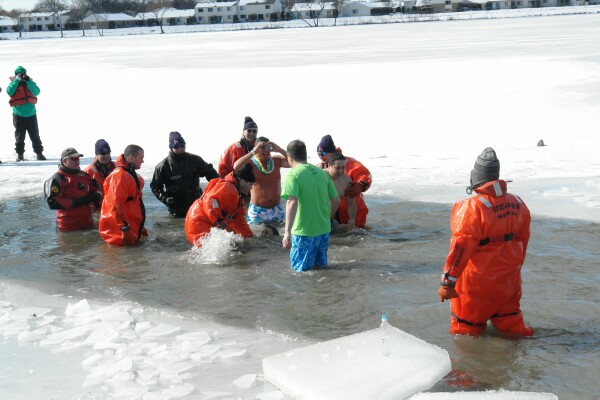 Four inch ice was thick enough to stand on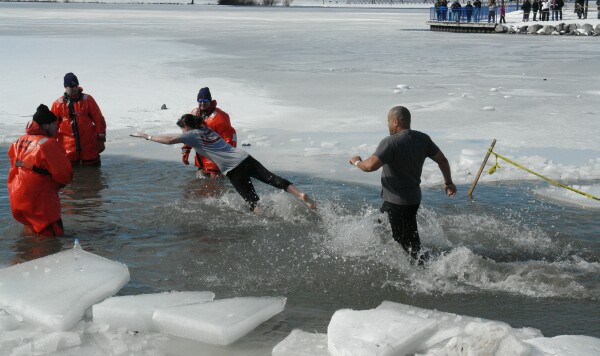 Just dive right in, the water's fine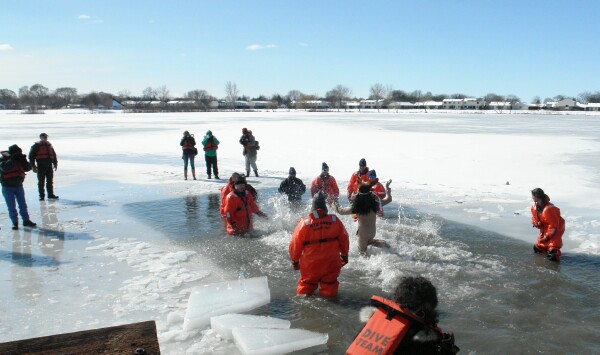 The Village People take the plunge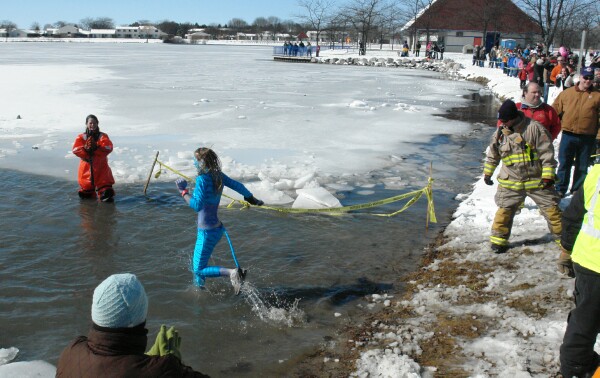 Laura (The Avatar) McCreery charges in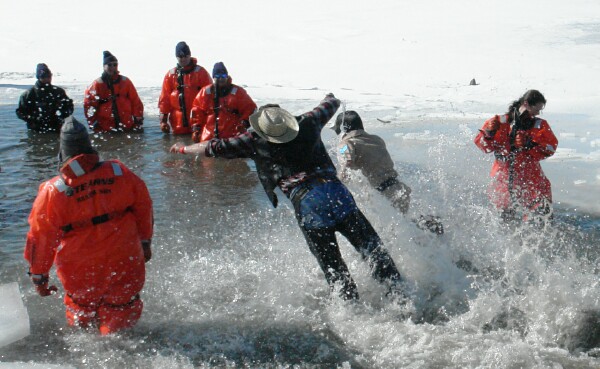 Taking the dive for the cause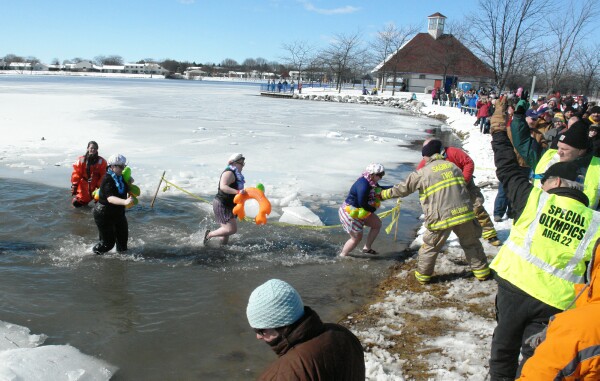 Funny how they want to get OUT quicker than they get IN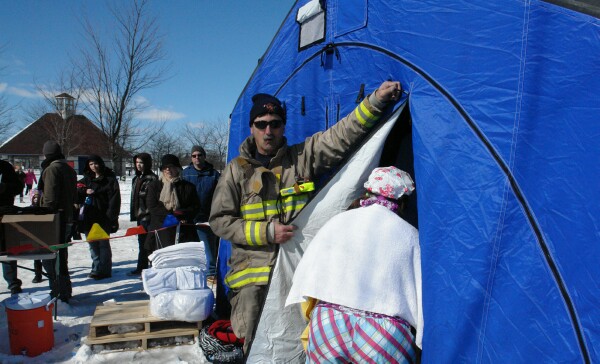 Cold dunkers head for the warming tent.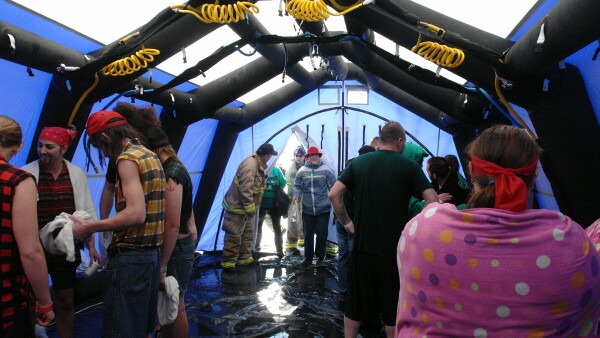 Interior or the Hazmat Tent used for warming.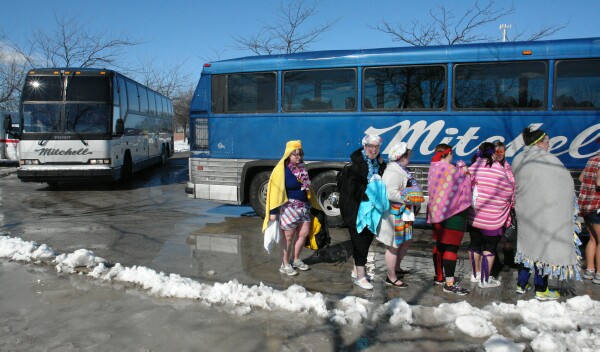 Buses work in relay to drop off one group and pick up a wet one to shuttle back to the registration center.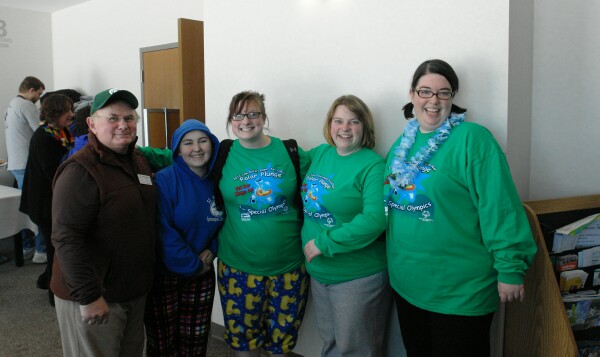 After the plunge
Judge Bob Chadwick, Sabrina Martin, Emily Kent, Kelley Kent, Katie Curtis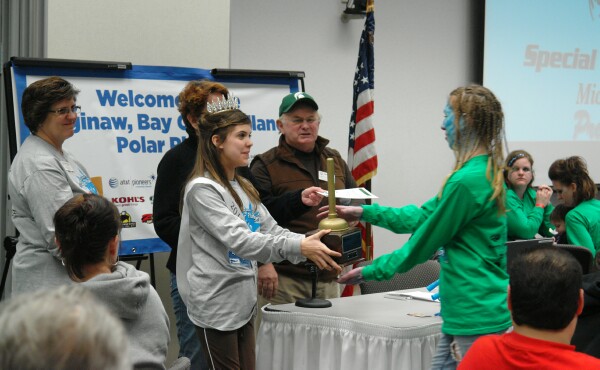 Margaux Wellman presents costume trophy to Laura, the Avatar

.