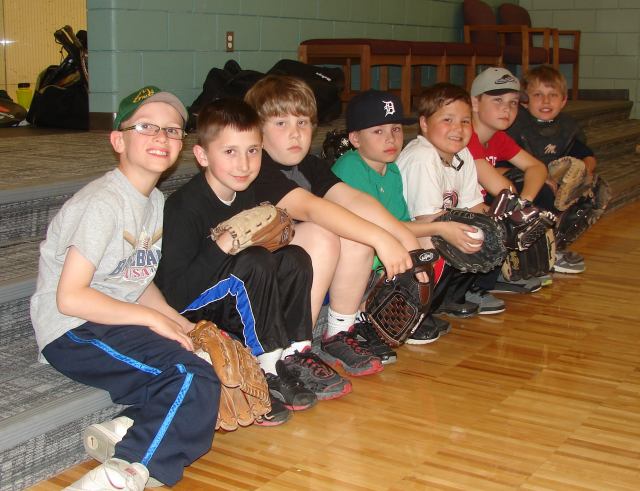 READY TO GO: Kaden (8), Mayson (8), Matthew (10), Drew (9), Tanner (9), Greg (11) and Chandler (10) wait for a chance to practice pitching skills. (MyBayCity Photo by O.J. Cunningham)
---
NW Little League Pitchers & Catchers Working Out at YMCA
April 22, 2012
By: O. J. Cunningham
NW Little League Coach Dick Horning of Tri City RV had pitchers and catchers working out at the Dow Bay Area Family YMCA on Washington Ave in Bay City.
"We start the regular season in just a few days," said Horning as he kept a close eye on the youngsters. Horning explained that the 2012 schedule called for 20 games in league play plus tournaments.
"Everybody wants to pitch," Horning smiled. Horning said he was spending the night's workout trying to determine who could throw strikes.
Horning's assistant coach Troy Nowotny worked one-on-one with the youngsters as each boy took a turn throwing strikes toward the catchers.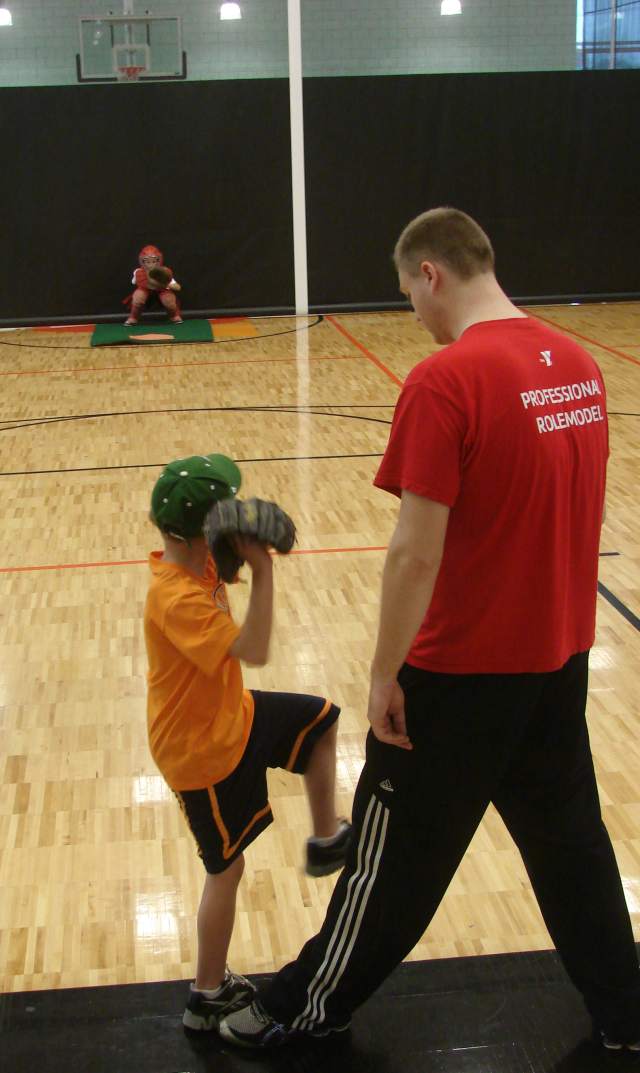 Carson Horning (7) rears back to fire a strike to catcher, R.J. Horning while Coach Troy Nowotny watches closely.
(MyBayCity Photo by O. J. Cunningham)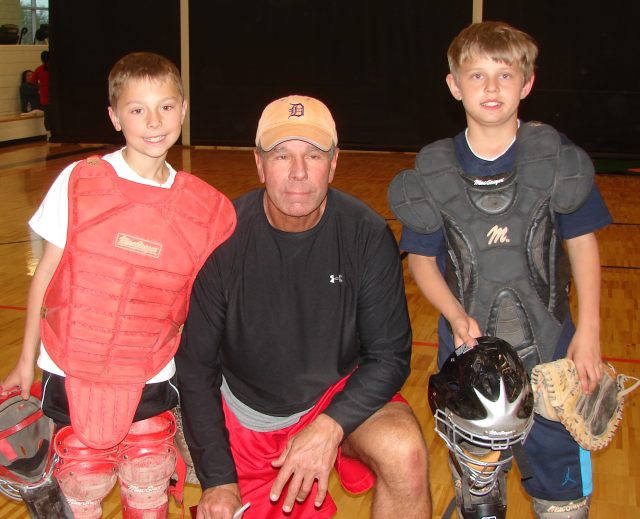 Coach Horning (Center) with catchers R.J. (Left) and Chandler
(MyBayCity Photo by O. J. Cunningham)