Consumers Power Representative Talks to Rotary
October 2, 2012
By: Stephen Kent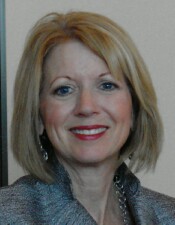 Mary Kulis
Consumer's Power
Mary Kulis
, from Plant Public Affairs for at Consumers Energy Karn Weadock Plant, stood in for Jeff Mayes and talked to Rotary about Consumers and answered questions about the upcoming proposal 3 on the November 6 ballot.
Kulis began her remarks with some general facts about Consumers.
They provide electric and natural gas service to 6.5 million of Michigan's 10 million residents.
They service all 68 lower peninsula counties.
They are the fifth-largest combination utility in the US.
They've served Michigan for 25 years.

She went on to note some winter heating reminders including:
Get a furnace check up
Call Consumers if you smell gas
Have a carbon monoxide (CO) detector and replace it every few years.
If you're a senior, call Consumers for special options and consideration, such as winter shutoff protection.

For questions about Consumers and your needs and rights, call the new 211 phone number. They can point you to the proper resource.

Consumers is committed to renewable energy and has been moving that direction for some time in response to Michigan's 2008 law that required 10% renewable energy by 2015. The plan is to purchase 50% of that energy and build generation facilities for the other 50%.

The main focus in Michigan is wind energy. The company will invest some $3.1 billion focusing on both lake winds and cross winds.

Addressing proposal 3, Kulis said that Consumers will try to give both sides of the issue, but they are basically against the proposal. Their feeling is that it is more extensive than any other state. She also said that as a constitutional amendment the law would be far more restrictive and harder to amend, change or interpret in the future. Consumers argues that the amendment would increase costs and would not create the jobs that are promised. Michigan would fall behind other states.

Answering questions, Kulis commented on alternative power suppliers, saying that all electricity comes from the same grid and that these other suppliers use accounting methods for billing. She also said that some might imply that they are from Consumers. They are not. Consumers does not go door to door, for example.


---
CLUB NEWS and ANNOUNCEMENTS
BOARD MEETING THIS WEEK
The Board will meet this Tuesday, October 9, before the regular meeting. Any member may attend.



International Night is THIS WEEK. October 11 will see the 20th anniversary dinner at the Doubletree. It will be Rotary's premier event of the year. Lee Newton and Rob Clark both talked about the event, the auction items, and the goals.

Sponsors make International Night work. Without them it just wouldn't happen. The running list was presented to the club with thanks and appreciation.

Lee Newton read the ingredients for the special drinks that the Doubletree will introduce for the event. Barb Englehardt said that volunteers are needed to help with setup, and "guarding" the venue for the afternoon after setup. Lee said that greeters are needed for 30 minute shifts before the event.

Check the club's International Night web page for teams and other information.

The district is still looking for a Rotarian to act as GSE Team Leader for the Group Study Exchange team that will go to South Korea March 29 to April 30, 2013. This is a great opportunity. If you're available and interested, please contact Kim as soon as possible!

Reminder: The Foundation Gala to be held in Frankenmuth October 26. The Club will have a table if there enough members so let Bob or Kim know if you plan to attend.

Remember to contribute to the clean water campaign and contest:

Put SILVER in OUR JUG --- PUT BILLS (and checks) in the MORNING JUG




---
DATES TO REMEMBER

International Night, Sea to Shining Sea, THIS WEEK - October 11, 2012!


---
Upcoming Programs
(See the official schedule at RotaryBayCity.org )


Oct 9, 2012: Pam Clark will talk about Delta College Foundation

Oct 16, 2012: Alice Gerard will talk about McLaren Bay Region Hospitals.

Oct 23, 2012: Club General Assembly



---

Current and past DISTRICT DISPATCH newsletters are available on the District site shown in the LINKS section below.







Rotary Bay City on Facebook!
Click on the Blue Facebook to visit us there.

Remember! Check attendance sheets at the front desk.
---
LINKS




0202 nd 03-22-2019