METEORIC GROWTH: Morley Companies Projects Total Employment of 1,700
Firm Started in 1863 Has Diversified with Remarkable Growth
February 6, 2013
By: Dave Rogers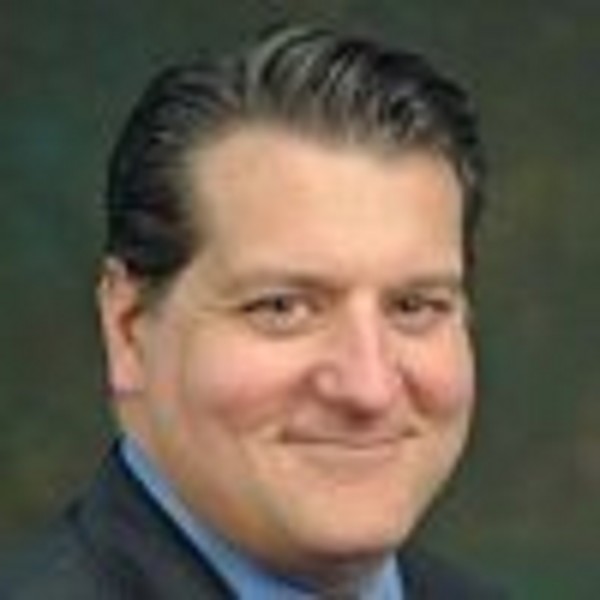 Paul Furlo, spark behind Saginaw's fast-growing Morley Companies, Inc.
What a way for a company to celebrate its 150th anniversary!
Morley Companies, Saginaw, is projecting total employment of over 1,700 after announcing recently it was adding 250 jobs to its call center, the former AT&T building, 2717 Schust, Saginaw Township.
In 2009, the company had just 300 associates.
The company dates to 1863 when Anton Schmitz started a hardware business in Saginaw and took two partners, Edward and George Morley.
In 1871 the Morley family chartered Second National (now Citizens) bank.
In 1882 Morley Brothers opened a retail and wholesale hardware in one of the largest buildings in the world, four stories and more than 100,000 square feet built in downtown Saginaw.
By 1892, the firm was the second largest hardware in the U.S., employing more than 200.
Billy Durant asked R.C. Morley for a loan, but the hardware tycoon instead extended the founder of General Motors a 180 day line of credit, setting a standard followed by other GM suppliers.
A spinoff of the hardware company, Mershon & Morley, became one of the largest producers of portable houses in the world.
In 1927 Morley's opened a new four story 400,000 square foot headquarters in Saginaw.
In 1933 at the height of the Depression, Morley's saved the City of Saginaw from bankruptcy with a $500,000 loan.

Morley Headquarters
In the 1950s and 1960s, Morleys became one of the world's largest distributors of many products, including RCA Victor records. A record store was located next to the Temple Theater on Washington Avenue in Saginaw.
Another well-known Saginaw name, Furlo, has been the driving force behind the growing and diverse company.
Morley Companies is run by the three sons of Louis J. Furlo, Sr., who also own the firm: Louis, Jr. serves as vice president of Morley's Eastern Region, Paul as president and chief executive officer, and Christopher as vice president.
Paul Furlo is president and CEO of Morley Companies, Inc., that since 1982 has grown from its Saginaw headquarters to include offices in Detroit and Connecticut and business enterprises in Dubai, Mexico City, Sao Paolo, Singapore and Zurich.
The firm's diversity is apparent in its divisions:
Group Travel -- Meetings, incentive travel;
Business Theater -- Creative, comprehensive production solutions for meetings and events;
Exhibits, Displays & Experiences -- Trade shows, exhibits, mobile and experiential marketing;
Interactive -- Business process management, contact center services, social media management, sales and marketing support;
Research -- Data collection, reporting, analysis;
Performance Improvement -- Program design, award fulfillment, performance-based training.
Louis Furlo Sr. was born in Saginaw and graduated from Arthur Hill High School. He attended Bay City Junior College while working in his family's retail hardware store.
Lou left the family retail hardware business when he was 28 to start a career in sales with Morley Brothers, then one of the largest wholesale hardware distributors in the United States.
He received an honorary doctorate of Motivational Marketing degree in 1968 from the international premium industry.
In 1981, he initiated the sale of Morley Brothers to S&T Industries and the following year he and a group of investors purchased Morley Brothers' incentive division and renamed it Morley Incentives, Incorporated. He was then named chairman of the board and chief executive officer of the company.
The Furlo family purchased all outstanding shares from the original investors of Morley Incentives, Inc. in 1991. The name was changed to Morley Companies, Inc. in 1993.
Morley Companies, Inc. employs over 1,500 associates in five operating divisions: Morley Travel, Morley Incentives, Morley Productions, Morley Interactive, and Morley Research.
Lou Furlo Sr. served on the board of directors of Citizens Bank for many years and is currently on the board of directors of the Field Neurosciences Institute. He was presented the Vision of Free Enterprise Award by the Saginaw County Chamber of Commerce in 1999.
Lou served on Northwood University's Board of Trustees and as chairman of Northwood's Florida Board of Governors. The university honored Lou in 1999 with its Outstanding Business Leader Award and in 2002 awarded him an honorary doctor of laws degree.
###